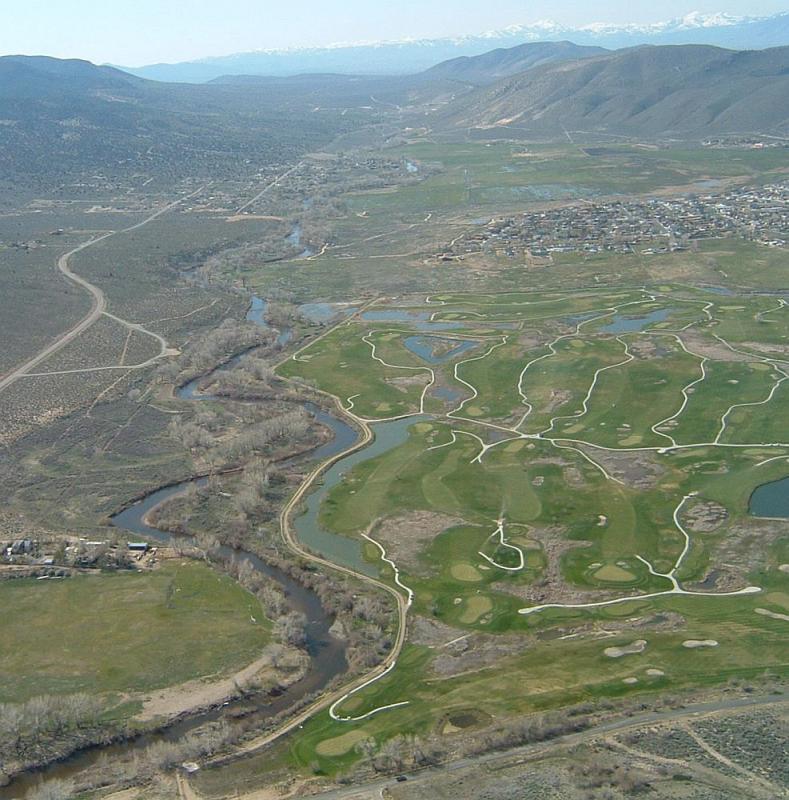 In the Reno Gazette Journal: Carson River project rolls forward. It's a story all about the plans to tame the Carson River as it runs along the edge of Carson City, and make it friendly to boaters and kayakers. Right now there are some definite hazards out there in the water, like sharp rocks, old dams, rusted cars, and who knows what else. The plan would be to clean all that stuff up and improve access so it's easier to park and get to the water's edge.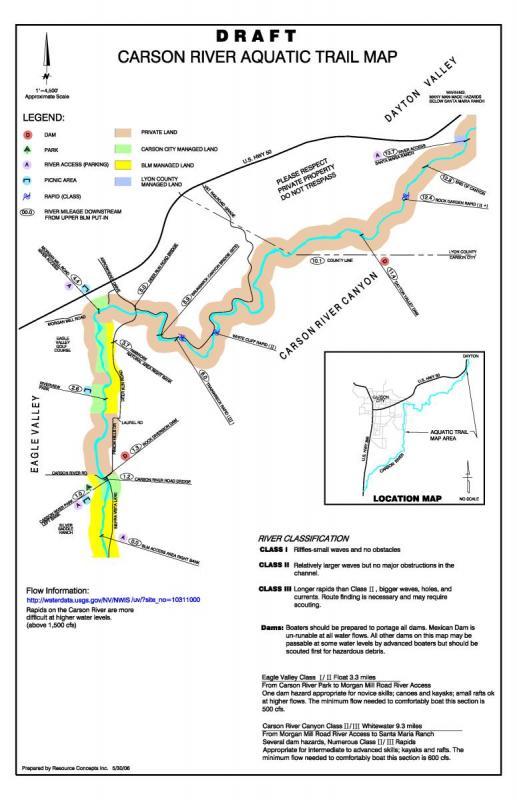 A map of the Carson River and specific places that will be improved. A larger version can be found here.
The company I work for, Resource Concepts, is playing a huge part in bringing this plan to reality. Lynn Zonge specifically, who is quoted in the RGJ article, is a big part of making this happen. She's a former Grand Canyon river guide, so she knows her stuff. And she was also one of the designers on the Truckee River project in downtown Reno. She'll be giving several public presentations on the Carson River so any of you can show up, see the details, and ask questions or make comments. Here's the schedule:
* January 16, 5:30 p.m., Carson City Community Center
* January 17, 6 p.m., Community Center
* January 22, 6 p.m., Community Center
* February 5, 6 p.m. Carson City Hall
* February 7, 5:30 p.m., Community Center
* February 28, 3:30 p.m., Community Center
* March 15, 8:30 a.m., Community Center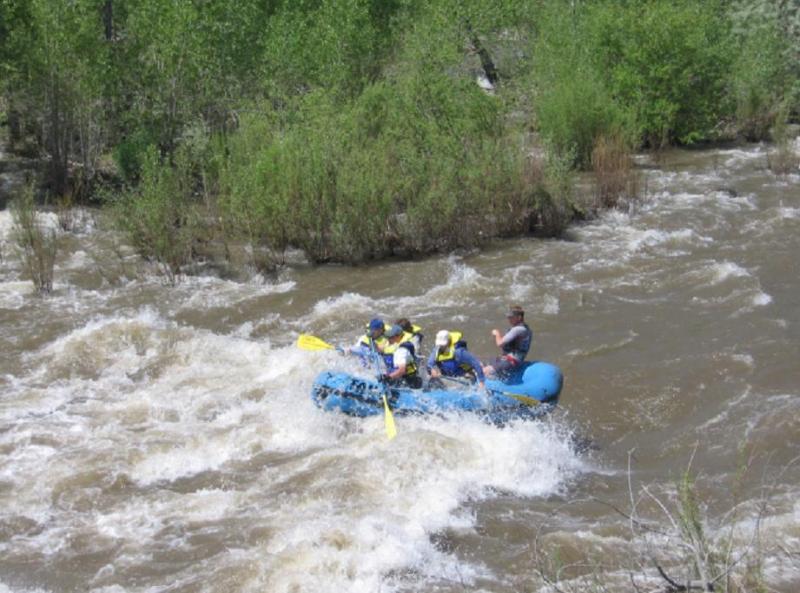 The Carson River isn't huge, and it doesn't cut through downtown like the Truckee does in Reno, but it still has a lot of unused potential, and this project should hopefully raise awareness and get a few more people out there to the riverbanks.