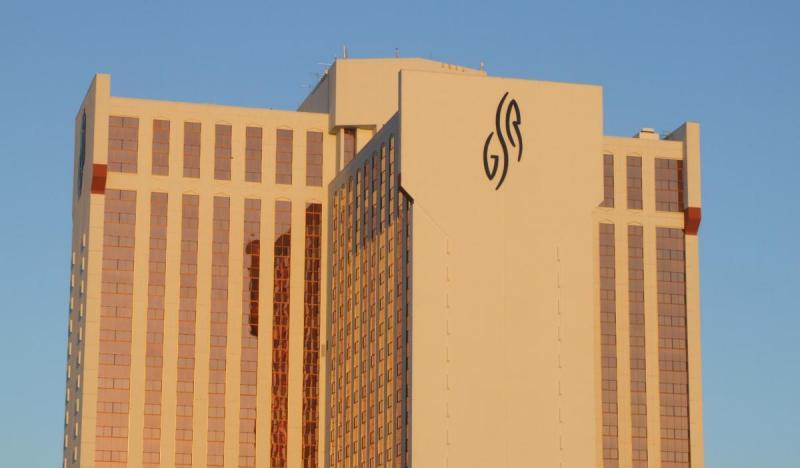 If you haven't been reading Myrna The Minx over at renodiscontent.com regularly, you have to go over there and check her out. She consistenly blows me out of the water on a weekly basis, both with the quantity and the quality of her posts. Thank god she only writes about Reno; if she lived in Carson City, I'd be out of a job.
And she mostly writes about downtown Reno, but just a couple of days ago she took a field trip to the Grand Sierra Resort (formerly the Reno Hilton, and Bally's and the MGM before that) to write an excellent report on what's been going on over there ever since the new owners took over and changed the name. Sounds like a lot of exciting stuff. I haven't really been to the Hilton GSR in years, but back in the 90s that was one of the favorite haunts of my crew. Back then we used to hang out at FunQuest, catch movies at the Keystone theater, walk around the shopping mall (back when it was really a shopping mall – before they gutted it and turned it into convention space), get milkshakes at Johnny Rocket's, and stay up all night bowling. The bowling alley cut its prices in half at midnight, so we'd always wait around because none of us had very much cash. I actually met my first girlfriend at that bowling alley. So I'm kind of invested in what happens to that property, even though I haven't been there in years, and it's great to see that there's a lot of good stuff in the works.
And it's great that Reno has bloggers like Myrna so I don't have to read the newspaper to find out what's going on.