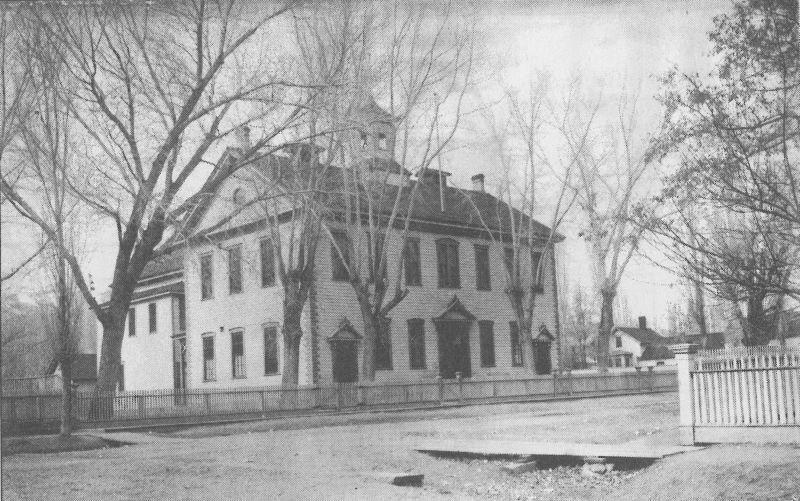 1890s
Here's another view of Carson City's Central School, which I went into detail about in Then And Now #11. This photo looks like it was probably taken the same time as the other one, but a block further south. This one looks northwest from the corner of Minnesota and Proctor.
In the foreground you can see the wooden boardwalks that used to span the muddy gutters of early-day Carson City before the streets were paved. And in the background, peeking around the left side of the school, you can see the still-standing carriage house from a different angle.
In the far background, on the right side of the picture, you can see the south side of the house at 402 N. Minnesota. It's the one with the chimney.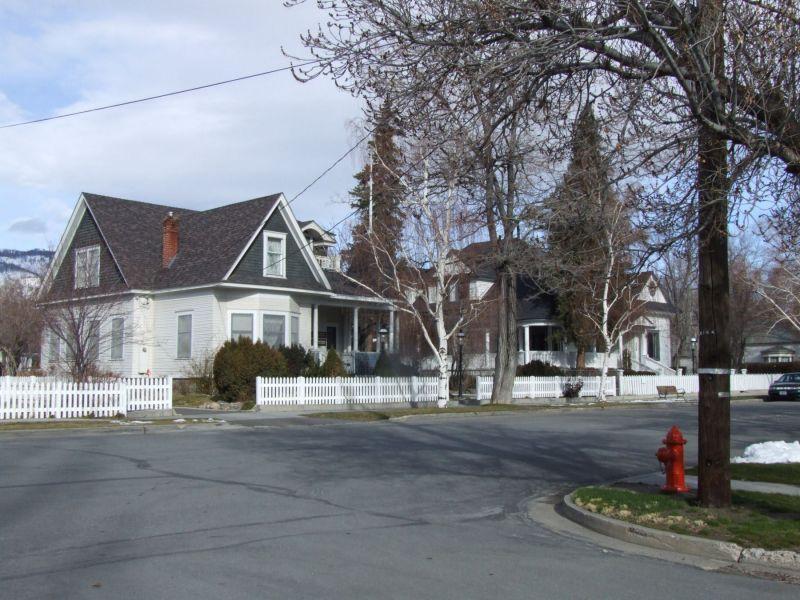 2006
Here are the Springmeyer and Lee houses from this new angle. Now that the streets are paved the gutters don't get muddy anymore, although sometimes in the winter you get ice dams and standing water at some intersections, and you wish there were still wooden bridges to get you out into the street. They'd be pretty wheelchair-friendly, too.
It's tough to spot behind all the trees and telephone poles, but the house at 402 N. Minnesota is still there in the background.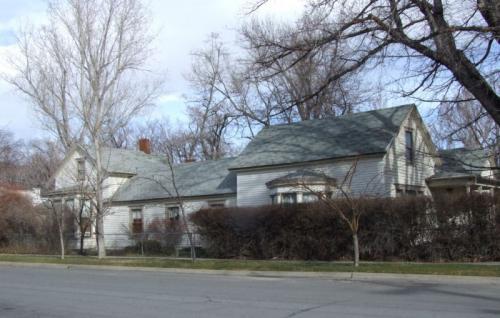 402 N. Minnesota
Here it is, virtually unchanged from its 1890s appearance. Not every house on the west side of town seems to be historically important, even the ones that are over 100 years old. I'm trying to find out anything about this house or who might have lived in it, but I haven't run into anything yet. If you know the history of this place, drop me a line.