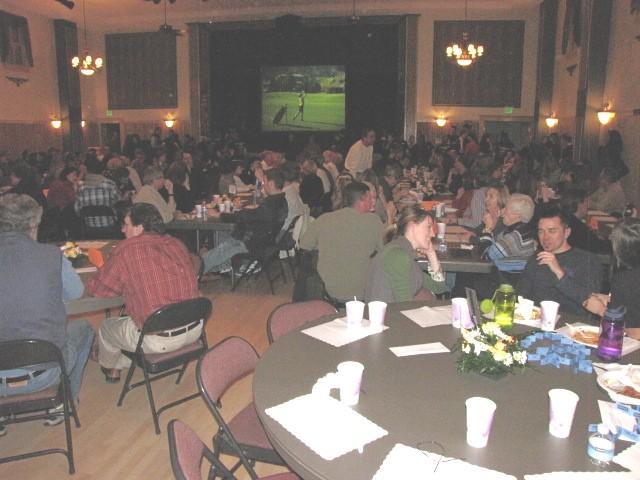 Monday night's Block D Memorial Scholarship Dinner was a great success. I just love this community. The people that live in this area remind me of my parent's neighborhood, a place where everyone knew your name. They cared about you and your family. If one of yours was hurt, they hurt too. They would do anything in their power to lend a helping hand.
This community showed last night how much they cared by giving their support to the High School Athletes of Douglas High School. This dinner was for them in honor of the many athletes we have lost over the past 10-15 years.
Mr Ernie Monfiletto, Block D Advisor, informed us that over 400 tickets were sold for the dinner.
A raffle with fantastic prizes was also held. Tickets to a Giants Game, tickets to a 49ers game, a year boosters pass, golfing at Edgewood Golf Course, and a Senior Portrait Package by Stebel Photography http://www.stebel.com.pl/ were just a few of the prizes. Over $9000 was raised last year by this event and Block D's other fund raisers. It could not happen without you. Because of you a child that wants to play high school sports can, even if they can not afford the new shoes or equipment needed. Because of you a young adult can continue on to higher education because they were given a helping hand. It turns this community into a village that helps raise our children by giving them opportunities they might not have had otherwise. Give yourselves a big pat on the back. I am so proud of you all!
A big thank you to Mrs. Kerry Stack and her Culinary Arts Classes for the spaghetti dinner. The Floriculture class, guided by teacher Allyson Lammiman, provided the beautiful table centerpieces. The Booster Club and PTSO helped serve and last but not least the Block D Members. They pre-sold tickets, decorated the hall, set up tables and chairs, manned the buffet line, bussed the tables, sold the raffle tickets, cleaned the tables, tore down and put away the tables and chairs, mopped the floors, AND cleaned the restrooms. Not bad for a nights work.
To see more photos go to
www.SierraSnowSoaps.blogspot.com