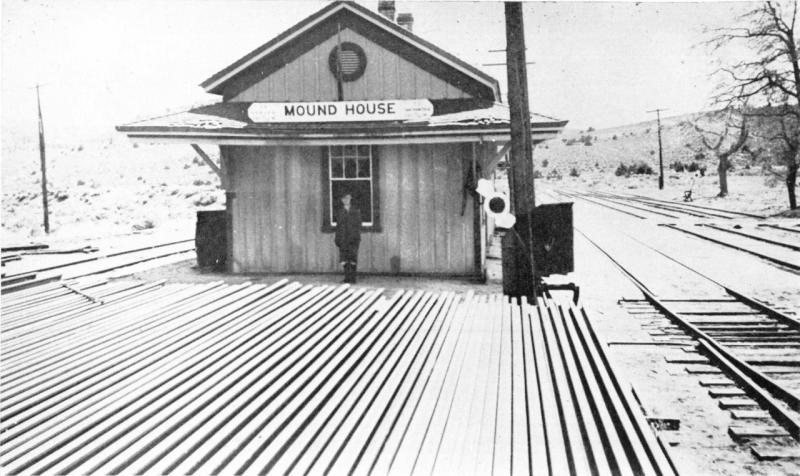 1800s
This view looks south at the V&T/C&C passenger depot in Mound House. This unlikely spot was a major transfer point for goods heading south on the Slim Princess line. On the right is the standard-gauge Virginia and Truckee line, heading from Carson City to Virginia City. On the left are the tracks of the Carson and Colorado line, which terminated here and headed south to Dayton, Hawthorne and the Owens Valley. A lot of rails are stacked up in the foreground; I don't have a date for this photo, but it might be from 1880 when the C&C was being constructed, or the early 1900s when the C&C tracks were pulled up.
A young boy stands in the shade of the depot overhang. The depot sign announces the distances to Keeler to the south, at the end of the C&C line, and San Francisco to the west.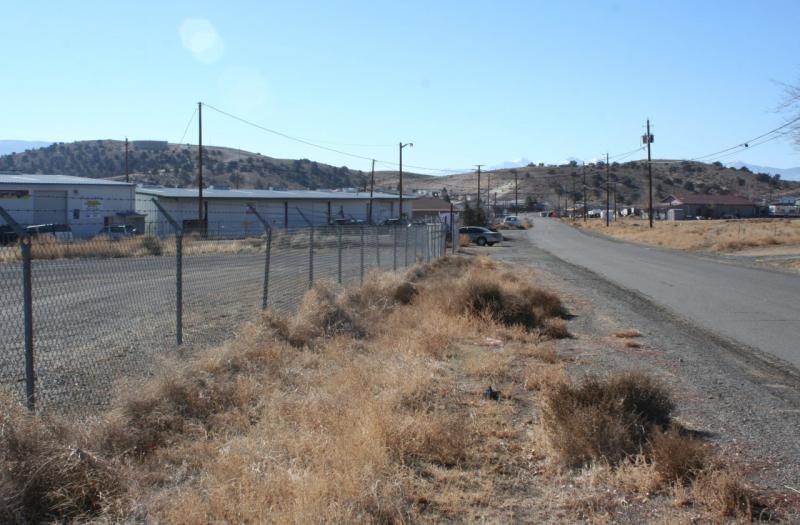 2009
In 1938 the V&T ceased operation to Virginia City, and the Mound House depot was abandoned. It was later torn down, and the site is now fenced in, part of the yard of West Coast Shot, Inc., an ammunition manufacturer. The road on the right, Red Rock Road, follows the grade of the old V&T tracks. The path of the C&C tracks have been erased by modern development.