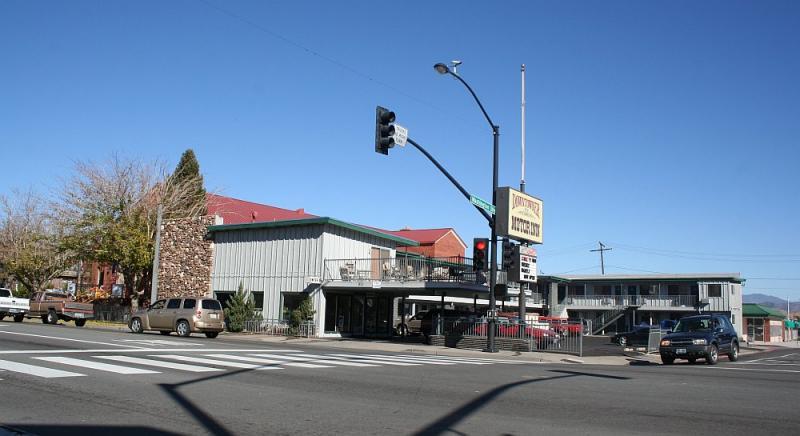 The Downtowner Motor Inn lost its business license Thursday at the city board of supervisors' meeting but will remain open as a new owner takes over the motel that was shut down in 2005 before reopening last year.

The potential new owners, the Shearer family, are working with the city to take over the motel now. No one will be asked to move out during the transition, city staff said.

Shearer said he is working with the city to find the best use for the hotel. He might keep it as the Downtowner, have a hotel chain take it over or give the land to the next door Children's Museum of Northern Nevada to use for expansion.
Dave Morgan also has coverage from a couple of days ago.
I'm sure Carson City will be considering the motel building to house the new library. But I've said before that this motel needs to be torn down. Figuring out what to do with the land is tougher. Leaving it as open space would be nice, because pictures I've seen from before the motel was built show a big open area with great views of the Civic Auditorium next door, and it would be nice to have that back. But "open space" is hardly a good use of premium land in a downtown area.
This land was originally part of the railroad depot, which still stands across the street. The train tracks and the passenger platform took up most of what is now Washington Street, but mail and delivery trucks would park where the Downtowner now stands so that goods could be offloaded directly off the backside of the train. This parking area can be seen in the photo below, from 1949.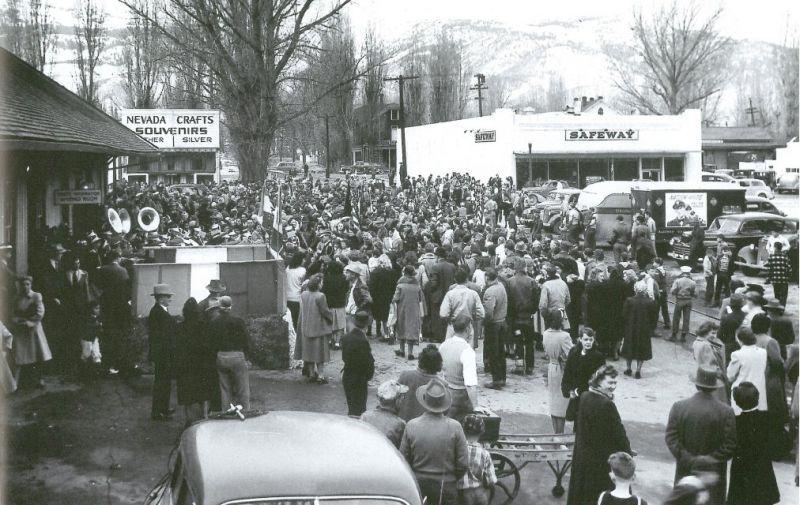 The railroad tracks were torn up in 1950, and the lot stayed vacant until 1962 when the motel was built. Maybe that corner is going to enter a new era soon.