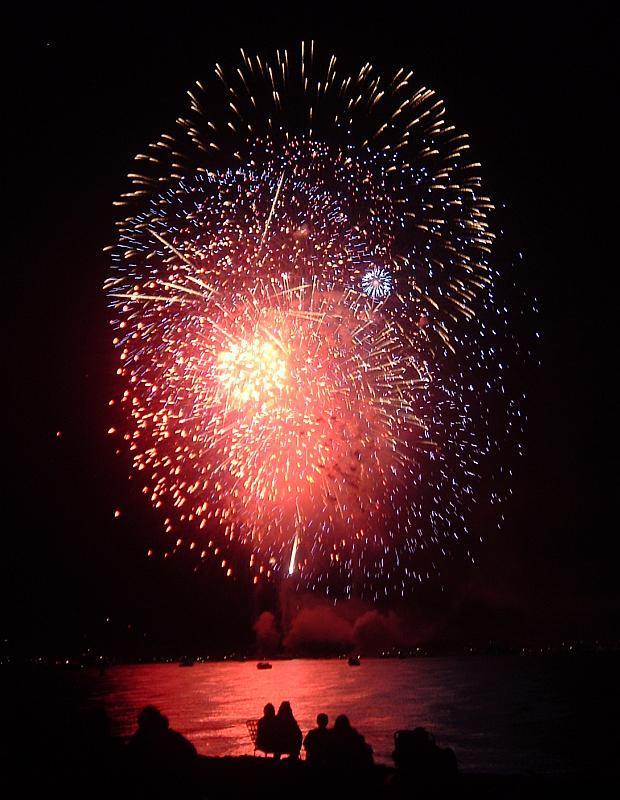 If you're looking for fireworks this 4th of July, you have plenty of options this year. The closest one to us, of course, will be in Carson City at Mills Park. After the debacle last year they're going to try again, and hopefully we'll get a full show this time around instead of the shortened mess that was last year's show. The fireworks start around 9:15. There's also a carnival going on at the park all weekend.
If you're not up for Carson City, here are the other options:
Reno: Rancho San Rafael
Sparks: Victorian Square
Virginia City: Mark Twain Park (stay for the brushfires!)
Truckee: at Donner Lake
Lake Tahoe has several shows:

King's Beach
Tahoe City
Incline Village
Squaw Valley (laser show)
and the big daddy of them all, Star Spangled Fourth at South Lake Tahoe
If you're going to Lake Tahoe, remember that alcohol is banned on most beaches. And they'll be gouging you big time on parking. If you can even find any.
Other Links:
www.nevadaappeal.com/article/20080703/NEWS/221783369/
www.nevadaappeal.com/article/20080703/NEWS/135392171/0/OPINION
blog.travelnevada.com/articles/fourth-of-july-in-reno-tahoe