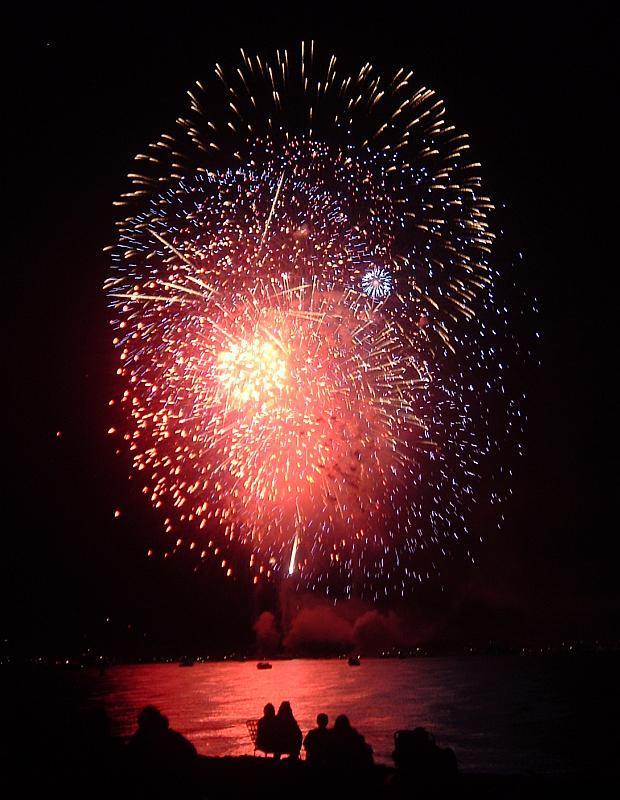 Happy Fourth! Remember to keep you and your family safe this holiday, and it looks like it's going to be a hot one so remember your hats and sunscreen.
If you're looking for something to do, there's plenty going on this Tuesday. In Carson City, there will be a steam-up at the Railroad Museum. Usually the 4th of July is when they bring out all their operating steam engines, including their prized Inyo, #22. There is also a carnival at Mills Park, and the lawn in the park is a good place to watch the fireworks that will be launched after dark.
Genoa is having its annual "Pops In the Park" concert at 5pm, with the Reno Philharmonic Orchestra.
Virginia City will have a parade down C Street at noon, followed by music and fireworks. The fireworks in Virginia City are always heart-stopping, especially because they usually set off three or four brush fires throughout the night and have to suspend the show while the fire department rushes to put out the flames.
Reno is having an Independence Day parade downtown. It starts in Wingfield Park at 10am. Then there will be fireworks at Rancho San Rafael after dark.
Sparks is celebrating in the morning at the Sparks Marina, also known as the former Helms Pit. Then the festivites shift to Victorian Square, where there will be entertainment and fireworks.
Lake Tahoe has two fireworks displays, one at Tahoe City on the north shore and one at Stateline. The Stateline show is not only closer for us Carsonites, it's also the better of the two. The fireworks are shot off from a barge in the lake, so you can find a spot anywhere from Nevada Beach down to the Tahoe Keys that has a good view of the water. Be sure to tune your radios to 93.9 KRLT to listen to the synchronized music.
Just remember kids, shooting off your own fireworks is not only dangerous, it's also illegal in Nevada. We've had enough wildfires already this year to give you an idea of why that law is in place. And just because it's the Fourth doesn't mean you don't need a designated driver. Stay safe!