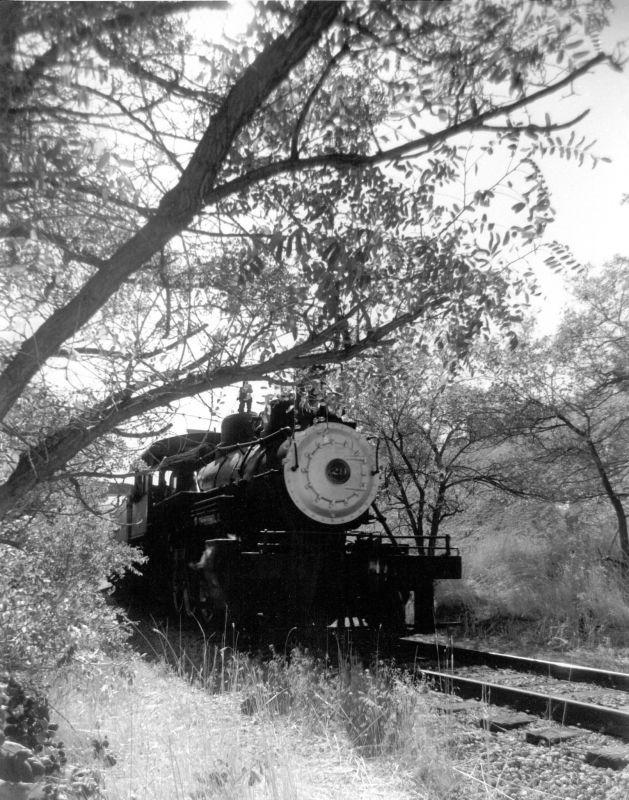 It seems like this story keeps coming around, and I've seen it so many times that it's hard to put any stock in it. But the Virginia and Truckee Railroad insists that next year, 2008, is the year that its flagship steam locomotive, #29, will hit the rails again. #29 was always my favorite engine; I took that picture of it back in 1995 as it was approaching the Virginia City depot. It's not native to Nevada, it was brought here in 1977 soon after the V&T was first reconstructed. It took over duties from #28, which is now running at the Nevada State Railroad Museum in Carson City, and it ran with only minor repairs ever since.
Five years ago #29 went into the shops for an overhaul. Usually when #29 was down for repairs, the backup engine, #8, would be available to pick up the slack. But in 2002 both engines were down at the same time, so as a temporary solution the V&T brought in a diesel engine to pull the trains down the grade to Gold Hill and back. That "temporary" solution has lasted five years now, and it's about time to get steam back on the rails.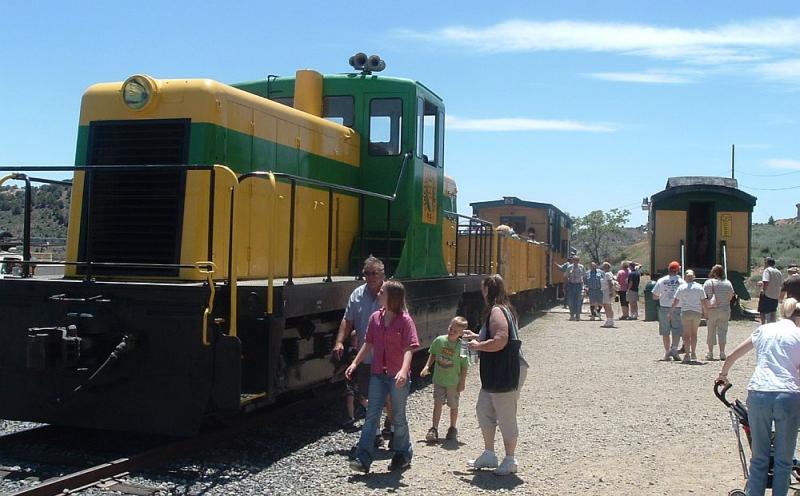 The diesel engine.
Still up in the air, though, is what's going to happen with the current Virginia and Truckee Railroad when the new tracks from Carson City are finished. The Railroad, that runs from Virginia City to Gold Hill, is privately owned by the Gray family, but the V & T Railway, which is under construction from Gold Hill to Carson, is being built by a foundation set up by the Legislature. Neither one can run trains on the other's rails without some kind of an agreement, and the details of that agreement have been in limbo for years. Obviously the Foundation is going to have to either enter into a long-term lease with the Grays to allow their trains to reach Virginia City, or they'll have to buy the Railroad outright. And with the Foundation already having their own locomotive, #18 that they bought from the McCloud Railway, what will be the fate of #29 after the V&T is fully reconstructed? Hopefully it will stay on the rails, and not be sold off.