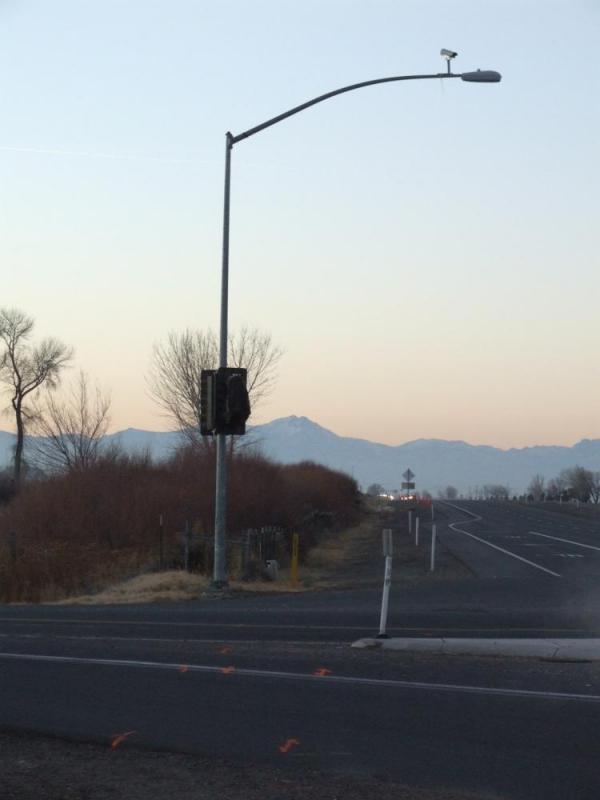 They finally started working on the Stephanie Way stoplight this week, in the middle of the Carson Valley. I know some people who commute from Minden to Carson aren't going to be too happy about this, but it will make things a lot safer for those of us who live up Stephanie and have to make that left turn every day.
NDOT has also learned their lesson about being respectful to roadside memorials. Last summer they were caught red-handed removing the memorial to Bridget Chambers, who was killed at this intersection. Bridget's memorial had been rebuilt with a simple wreath of flowers wrapped around the light pole at the corner, but the problem was that construction of the stoplight required them to remove that light pole. The workmen could have just swept up the flowers in stuffed them into trash bags, like they did last year. But instead they were very careful to move Bridget's shrine back to the fence before they took out the pole. Have a look: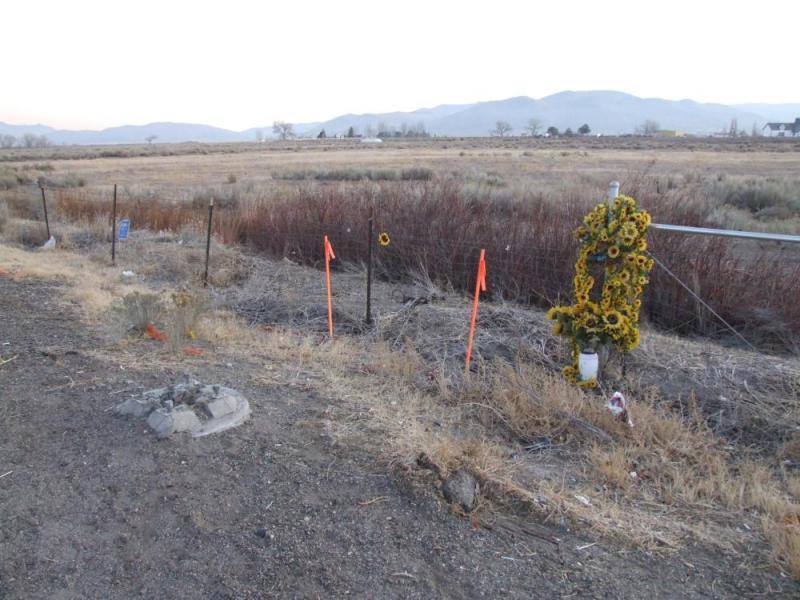 I think somebody's learned their lesson. I drove by today, and they had a backhoe out digging up the corner so they could run all the underground wires needed for the signal. And still the memorial was there, and it seemed like they were being very careful to work around it.
In a way, this whole stoplight is a memorial to Bridget. It was her death that launched the grassroots effort to get the light installed, to hopefully prevent more accidents in the future. But it's great that they're leaving this memorial in place too.
The $272,000 signal is supposed to be finished by February. Of course, this is happening during the winter, so a snowstorm could stretch that deadline out a bit. I wouldn't be surprised.