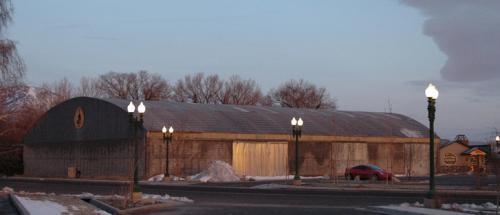 Photo from cvartscouncil.com
The Carson Valley Arts Council has been focused lately on an effort to convert the old Copeland Lumber warehouse in Minden into a performing arts theater. The building, with its huge open spaces, would be perfect for a theater and seating, and they'd be able to convert it without much demolition or major renovations.
To raise awareness of the project the council is throwing a free concert tomorrow night, December 7th, at 7pm in the CVIC Hall. Boston folk-pop artist Edie Carey will be the main attraction.
The hall will open at 6pm for a reception, the music will begin at 7, and it will be followed by dessert at 8:15. And I'm sure that there will be plenty more information available about the Arts Center there, as well as a donation box if you're so inclined as to help out.