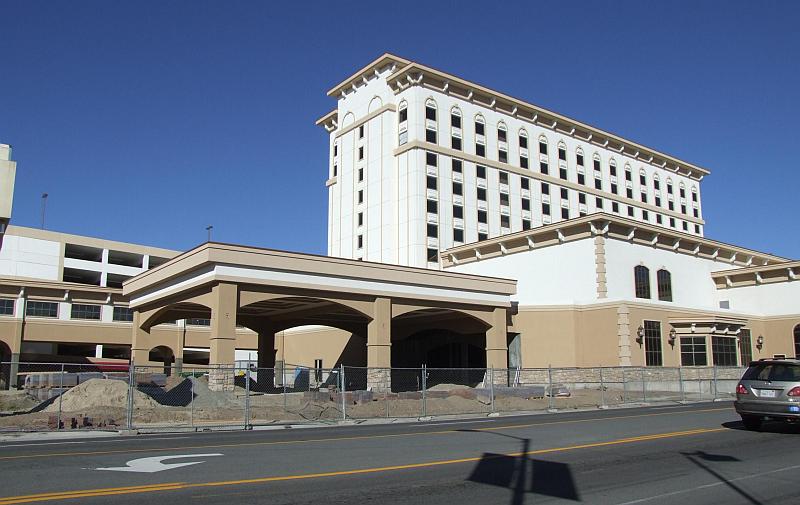 The Ormsby House may be slow to do any actual work, but when they do it's always top-notch stuff. Today in the Nevada Appeal there's an article on the front page about the sidewalk in front of the Ormsby House. Yes, that what we've been reduced to. It's such a miracle when they do the sidewalk that it's front page news. I think this comment at the Appeal sums it up best:
Really?!
We're supposed to be excited about a sidewalk?!
Really?!
But the Ormsby House isn't doing anything half-assed, so instead of just pouring an ordinary concrete sidewalk like you could find anywhere in town, they're laying down brick pavers around the whole property. All along Carson Street from Seventh to Fifth, and then up Fifth to Curry Street. About 5,000 square feet all together. It's the nice touches like this that keep me optimistic that the Ormsby House, when and if it finally does open, will be worth all the wait.
The sidewalk is supposed to be done by Nevada Day. That's the 28th. Let's see if they can do it.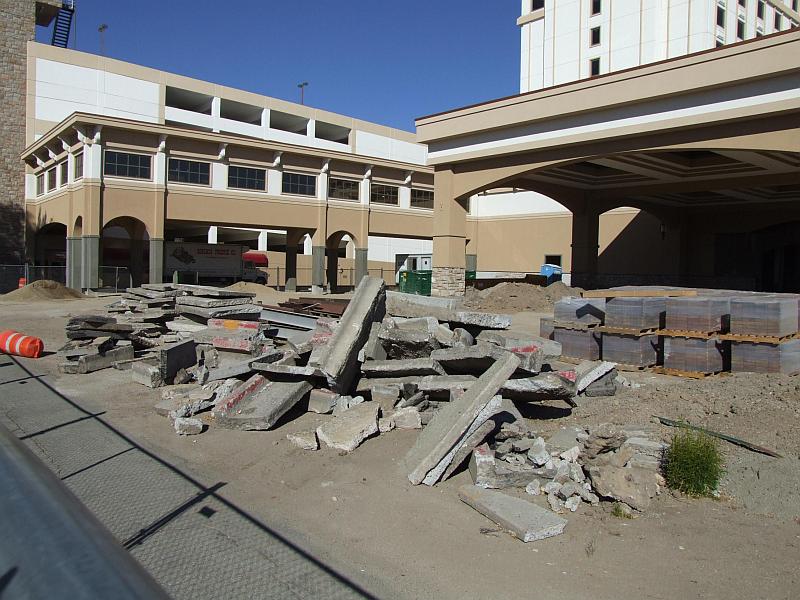 The old sidewalk is laying in a jumbled mess along Seventh Street.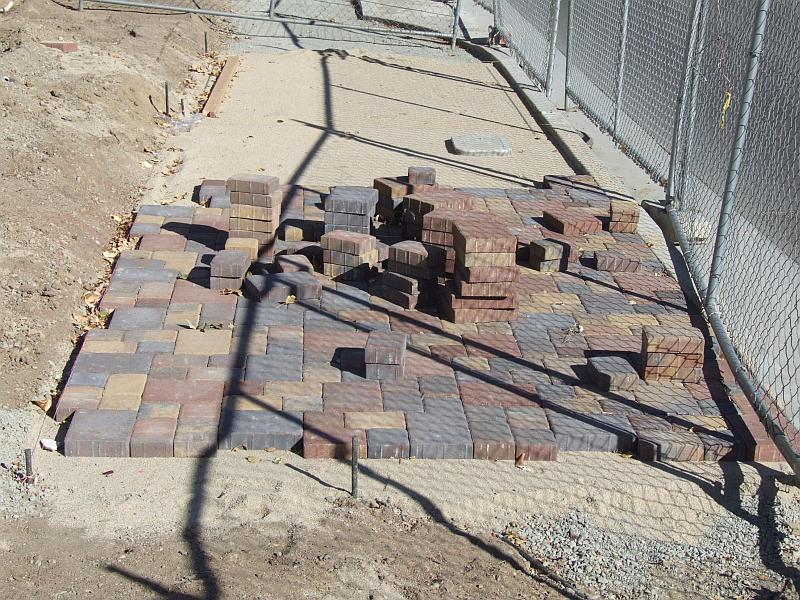 A closeup of the pavers. This is all they have finished so far; they better get hopping if they want to be done by Nevada Day.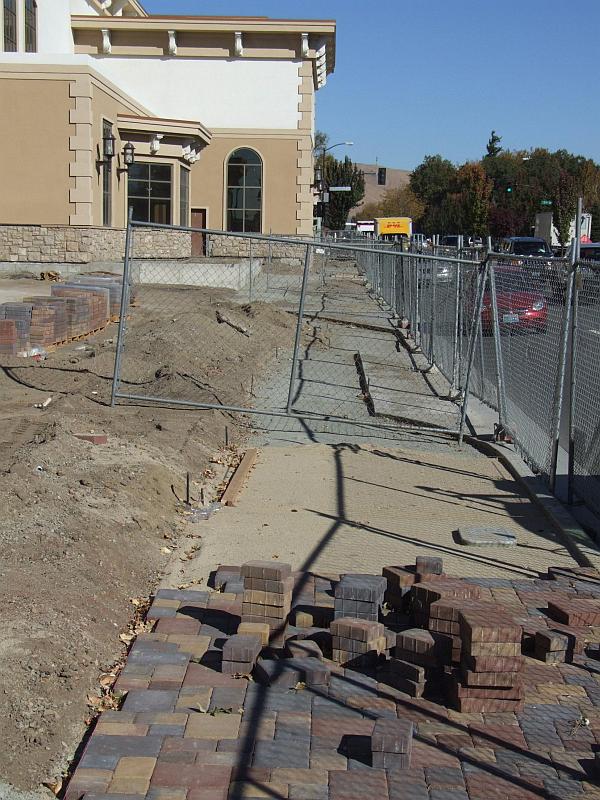 Fifth Street is a long way away.