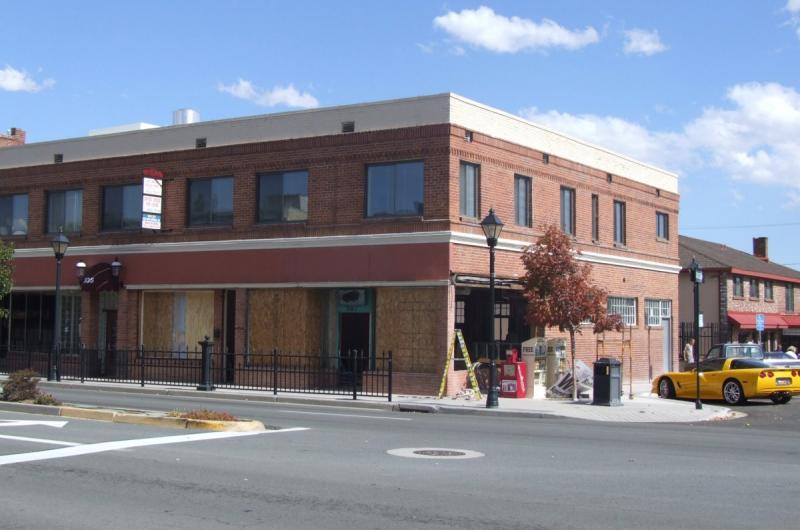 Construction has finally started on the Asian restaurant that was announced three months ago inside the Sweetland Building, at the corner of Carson and Proctor. CaiE's Oriental Cafe (I hope I spelled that right…I copied and pasted it from the Appeal's website) will feature a casual Asian menu, with "22 different entrees, three different soups, which will change on a daily basis, and Dim Sum."
It's good to see another restaurant going into this space, and apparently that's what the owner, Sperry Van Ness, was holding out for. Although I'm not sure about another Asian restaurant opening so close to the Thai Basil, which is just two doors down. But I guess two Italian restaurants, Garibaldi's and B'sghetti's, have been co-existing right across the street from each other for years now, so downtown Carson can handle a little competition. Still, I would have liked to see something else, maybe something with more of a Southwest/Tex-Mex flavor.
The space that CaiE's is moving into was formerly home to Garibaldi's, before it relocated a couple of doors north and pushed into the space occupied by the short-lived Flying Pig Pizza Company. The space which the Flying Pig had just taken over from the late, lamented Nick's Pizza, which I still miss to this day. Damn you, Nick's! Damn you for closing!
Going back to the space on the corner, it originally, back when the Sweetland Building opened in 1938, was home to the Pine Cone Cafe, a popular downtown hangout for Carson High students. One feature of the Pine Cone was a large circular window on the south side of the building, which had since been bricked over. The new owners are bringing it back, which I think is awesome. Anything to tip your hat to Carson City's history, you know?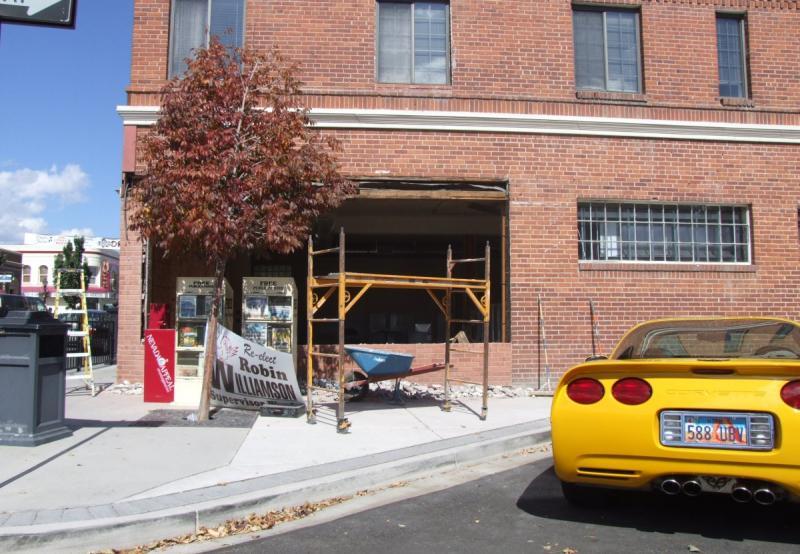 October 4th construction, reopening the old window.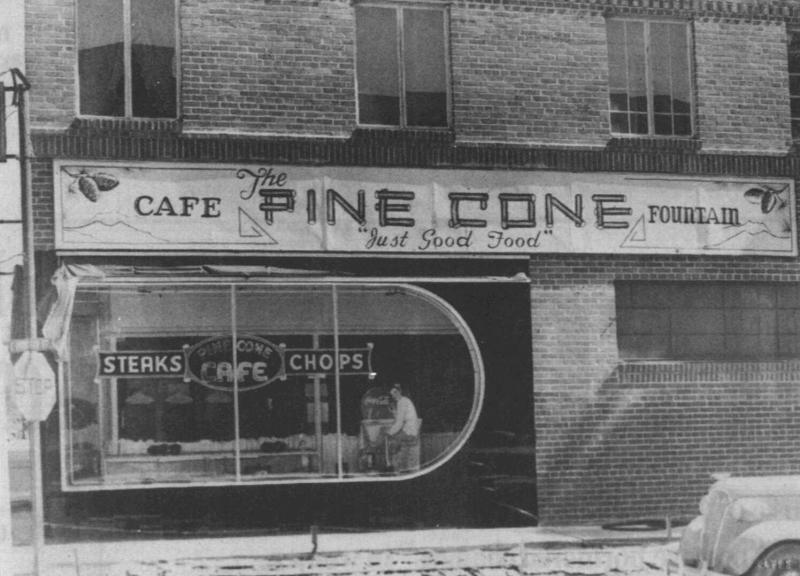 The Pine Cone Cafe in its heyday, looking through the circular window.