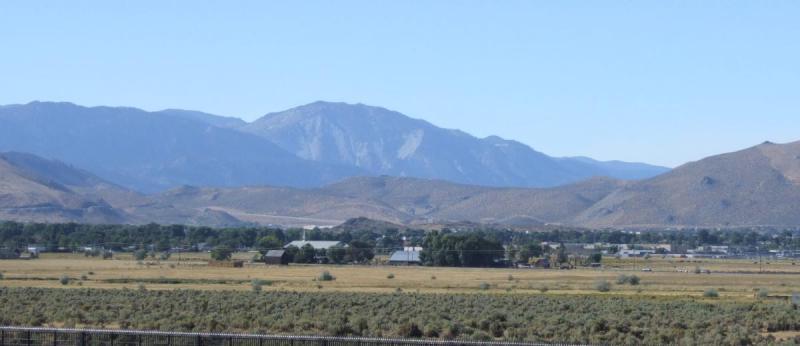 The Lompa Ranch is one of the last bits of unspoiled open spaces in Carson City. It takes up a good deal of the east side of town, stretching along Fifth Street from Saliman Road to the prison. It's one of the last places in town you can still see cattle grazing, and get a clear view of the mountains across an unbroken pasture. But it's not going to last long. The ranch has just been put up for sale (see the listing here), and with the price they're asking only a developer will be able to afford it. Probably within five years it's all going to be subdivided, paved over and built on to feed Carson City's unstoppable growth.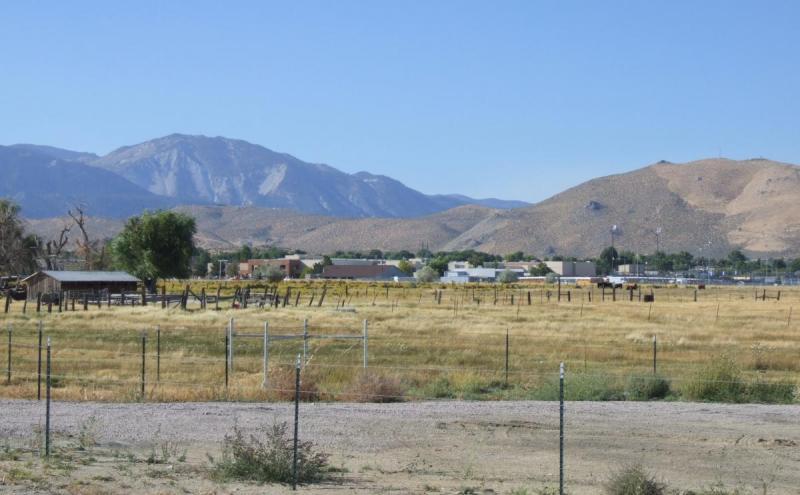 The history of the land goes back to the early 1900s, when it was known as the Steve Belli Ranch. In 1936 Sam and Eva Lompa bought 820 acres and used it to raise sheep and cattle. Milk from their dairy farm went to creameries in the Carson Valley. After the creameries closed, the Lompas began raising beef cattle, which they still do today.
The 820 acres has dwindled over time as Carson City grew and surrounded the ranch. Some of the land was donated to the city and used to build Carson High School. Another large parcel was just recently sold to the State, who needed it to build Phase 2A of the Carson City Freeway. In all about half of the land has been sold or given away, and now the ranch is only 413 acres in size. It's those 413 acres that are up for sale, for the bargain price of $76.6 million.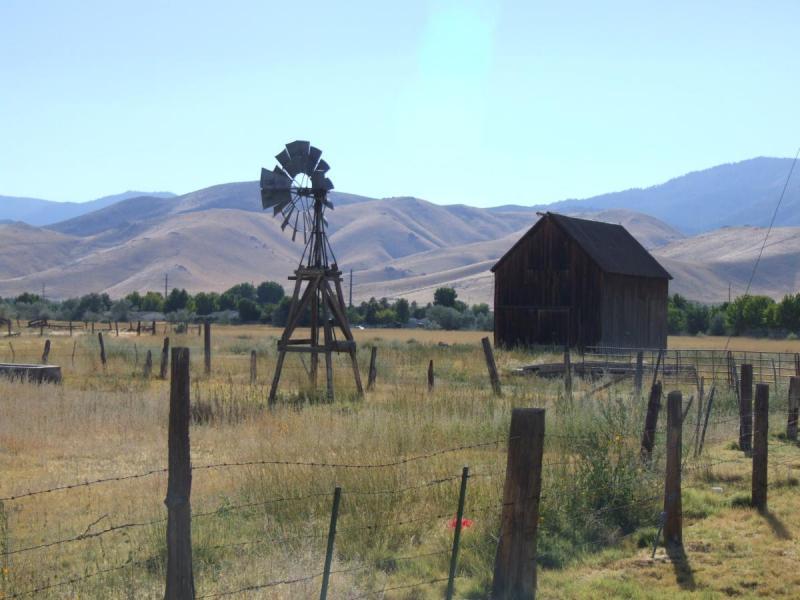 Of course this announcement is generating a lot of controversy. It comes just a few years after the death of Eva Lompa, and some see it as the Lompa children turning their back on the family legacy just to make a quick buck. Eva herself said she wanted the land to remain a working ranch. Some in the Nevada Appeal's comments lament the fact that it's obviously being sold for development, calling it part of the "Kalifornication" of Northern Nevada. But the City I'm sure is seeing dollar signs dancing in their eyes, since the tax revenue they'll get from the sale, not to mention the houses and business that are sure to be built there, is substantial. And nobody can deny that the ranch is private property, so nobody can stop it from being sold and built on as long as everything fits into the zoning regulations. The master plan has set aside single-family residential, multi-family residential, commercial, and industrial sectors on the land. So it looks pretty certain that the Ranch as we know it is doomed.