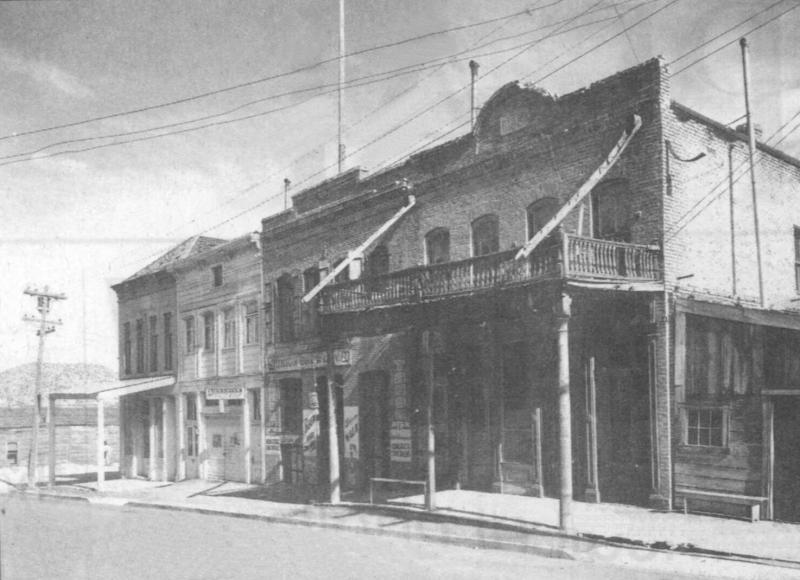 1940s
This is Virginia City's C Street sometime in the early 20th century. Maybe 1940 or so, not sure. Here we're looking northeast at the Union Brewery and surrounding buildings near the north end of downtown.
This picture was definitely taken during VC's down period. The buildings are practically in danger of falling over, and the streets are empty. The town's on the edge of turning into a ghost town, and it shows in this picture.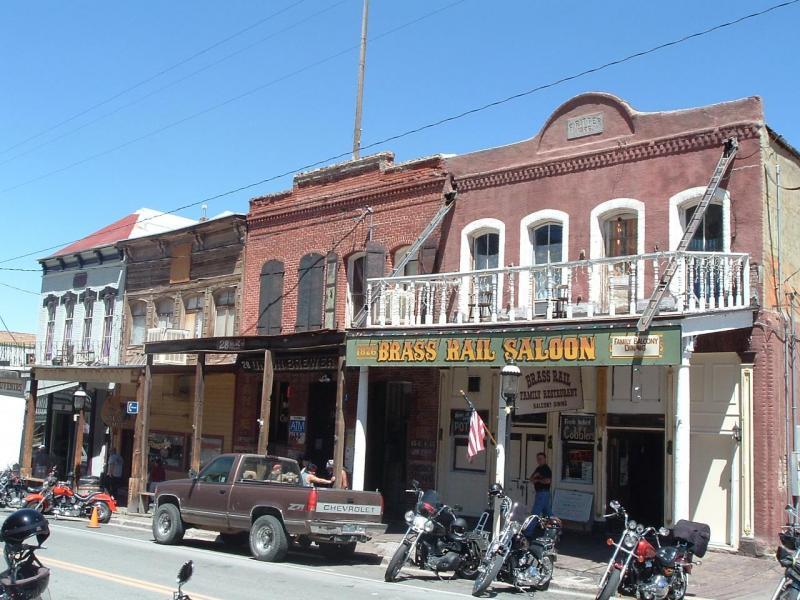 2004
Unlike other towns that never recovered from their downturn, Virginia City was able to bounce back by catering to tourists. Today the buildings are still almost falling down, but that's part of the town's charm. And the streets are always full now, especially during the summer.
This picture from two years ago shows Solid Muldoon's, the Union Brewery, and the Brass Rail Saloon. Three "Old West" saloons right next to each other. The buildings haven't changed all that much in the 50-60 years since the original picture was taken. Look at the shutters on the second floor of the Union Brewery; I don't think they've been touched once. And on the first floor, the old ghost signs for Tahoe Beer are still there, faintly visible on both sides of the facade.