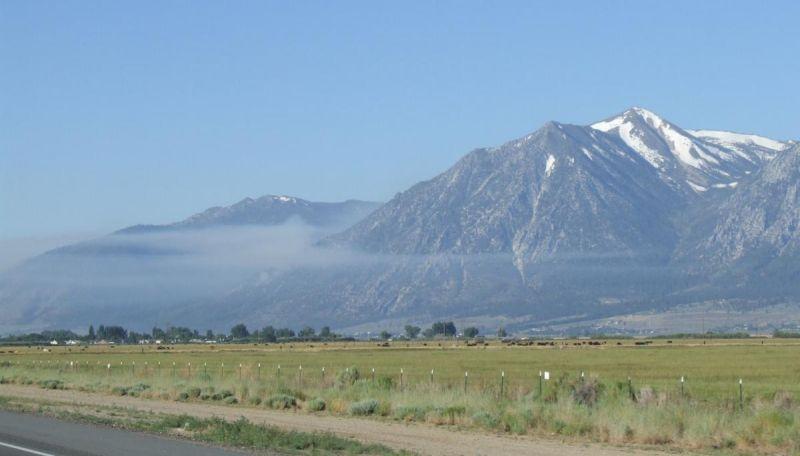 There is a fire burning halfway up Job's Peak, near the Fay/Luther Canyon on the southeast slope. We saw the curl of smoke on Friday, and that night the flames were a brilliant orange standing out against the darkness. Saturday morning the mountainside was engulfed in smoke.
Crews are hard at work on the blaze, and they expect containment by Sunday evening. Temperatures have been pretty high, with lightning in the afternoons, but not a lot of wind so that's got to be helping them fight it. It looks like this one won't get as out of control as the Autumn Hills fire of 1996 or the Woodfords Fire in the late 80s, both of which were on the same mountain range and burned for days, destroying several houses. It looks like they got this one beat, so that's good news.
Also, if you're in the Carson Valley this weekend, remember that Kingsbury Grade is still closed. So if you're heading up to the Lake, head up to Hwy 50 or down Hwy 88 to Hwy 89. Don't want a rockslide falling on your car!