It seems that Trader Joe's is interesed in building a Carson City store. This is both a good and bad thing for us. Good because we like shopping at Trader Joe's, but bad because we'll end up spending a lot more money there.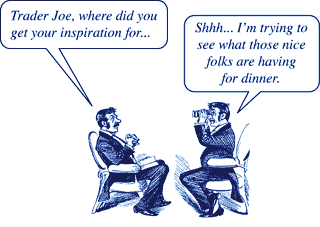 I remember reading a few years ago that 50,000 was the magical population threshold before these big nationwide chain stores would consider moving into a community. Carson City hit that number sometime in the last ten years, and sure enough, look at all the new stores that have been built in that time. Best Buy, Old Navy, Bed Bath and Beyond, Costco, even In-N-Out Burger. Trader Joe's just represents the latest in that long march. Some people probably would say that the big boys coming to town like this drives out the small businesses, but I think that's a trend that's happening nationwide, not just here. And when people are already driving all the way up to Reno to go to these stores, they're not shopping at the little places anyway. Having these stores locate in Carson City just means we'll use less gas getting to them.
The Nevada Appeal article doesn't have this tidbit of information, but Dave Morgan's News Carson City says (in this streaming video) that Trader Joe's is looking at sites in Douglas County, down at the Carson Valley Plaza or Clear Creek Plaza by Wal*Mart. There are a couple of empty pads down there that were recently cleared out, so maybe one of those is getting ready for TJ's. Or maybe not, since the Appeal says TJ's hasn't signed any leases yet. So I guess we'll have to wait and watch.
Update: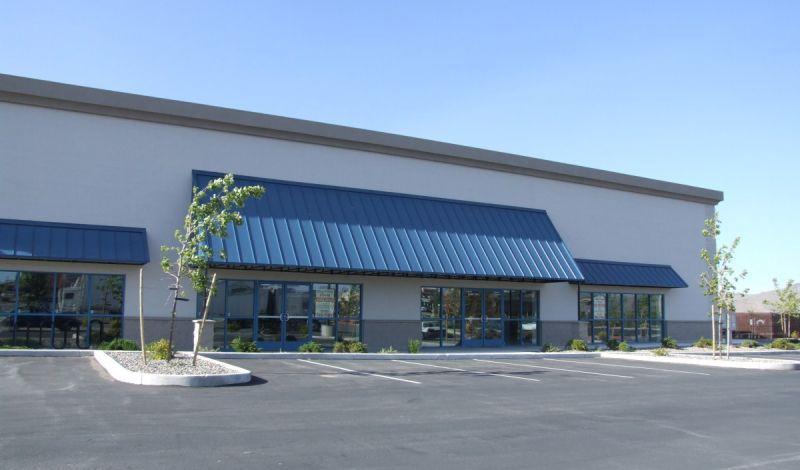 This storefront in Clear Creek Plaza is open and awaiting tenants, and it's plenty huge for a Trader Joe's. Maybe this is the site they're looking at?