Just a quick photo update here on the two Arby's construction projects happening in Carson City and Minden.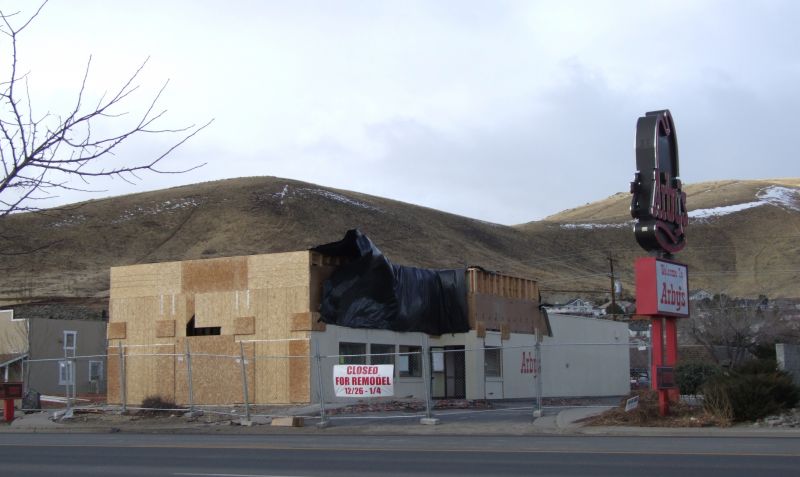 The Carson City Arby's, which is being remodeled, missed both the deadline of January 4th, mentioned on their sign and the one of January 10th, which was in the newspaper. But, looking at how much work they're doing, I can see why it's taking longer than two weeks. This is a massive rebuild of the building's facade, and the work in the kitchen area is probably just as drastic. Expect this one to take a few more weeks, at least.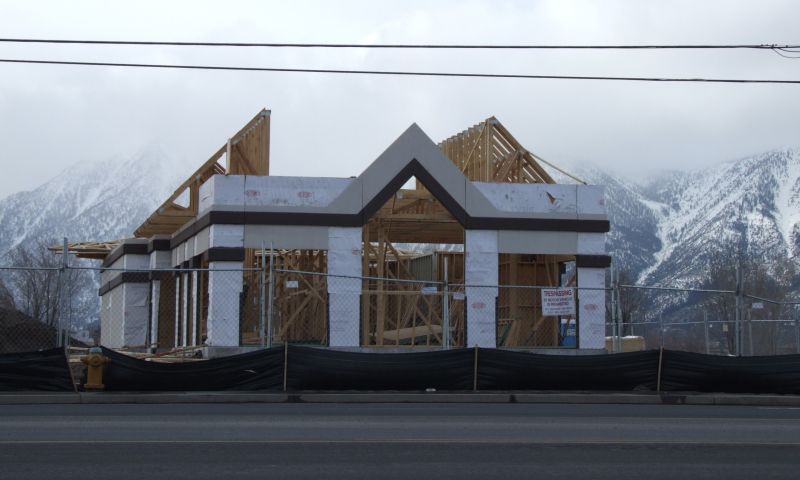 The new Arby's in Minden (next door to the Arco station) is getting its roof built. It's on track for an April opening. Once this is open the Arby's in Gardnerville, which is about as outdated as the Carson one used to be, will close its doors for good.