Another photo from local photographer Tom Davis recorded some renovation work on the east side of town. Carson City of course is famous for its historic west side, where the Governor's Mansion is and where many of the important figures in the town's history lived. The east side gets less attention, but some of the houses over there have plenty of charm still. Around the 1970s or 80s Tom captured this view of an old small cottage being renovated and expanded. This was a welcome sight back in the day when many houses on the east side were being demolished instead. This house is having its front roof line extended and a second story added. Tom captured it at the perfect moment to show the separation between the old and the new, between the structure that was and the outline of the building that would be.
Many houses on both the east side and the west side have undergone major renovations like this to make the move from residential properties to office space. And this house is no different. The old structure looked like it was most likely a house, but nowadays the building is home to Employer Lynx, Inc.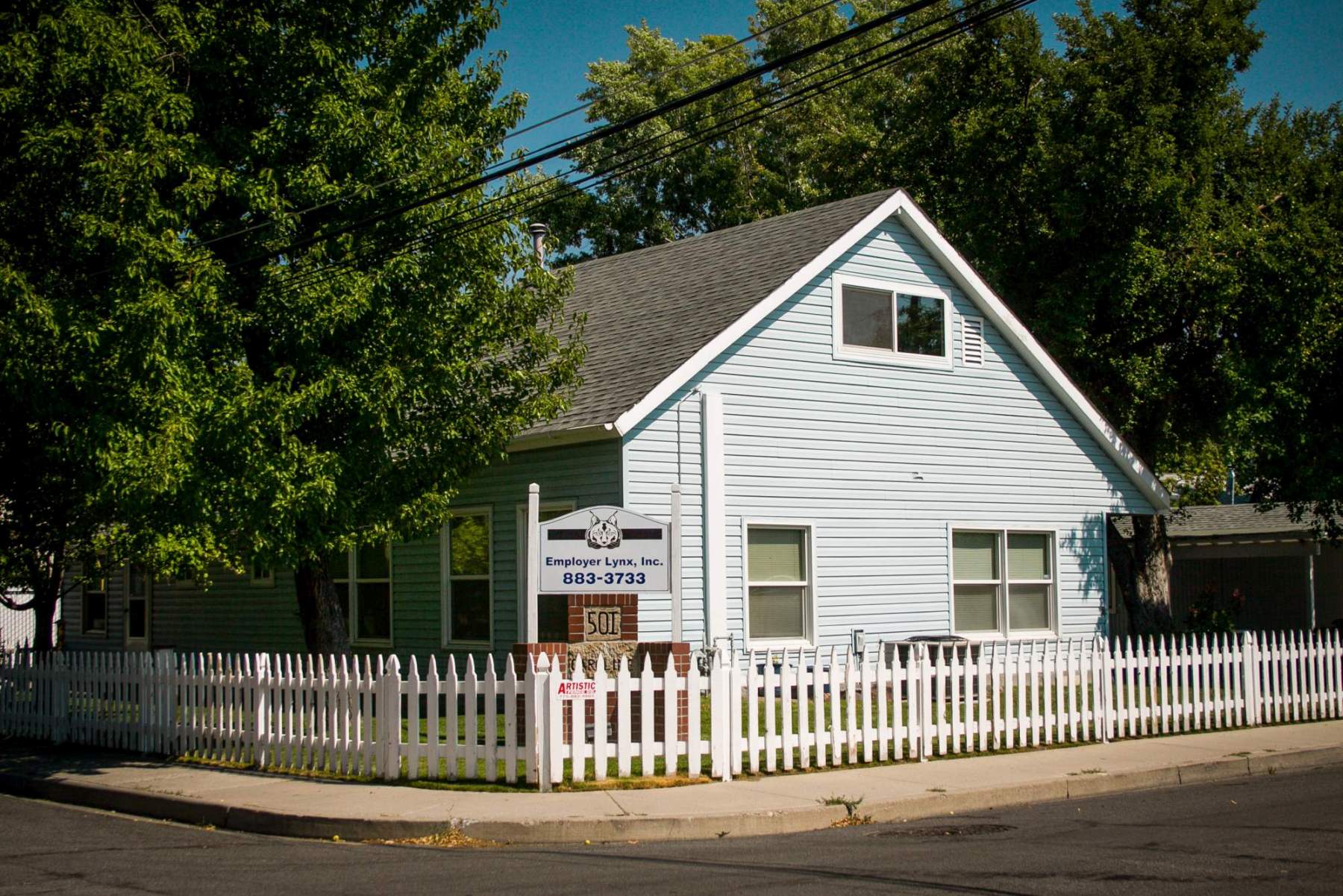 The new addition blends in seamlessly with the old structure, and from the outside you would never know what the original outline of the house looked like or that it ever looked any different than it does now. I imagine the work inside was just as seamless. This is an excellent example of the adaptive reuse that can be done to keep some of Carson City's older houses viable. A small cottage that otherwise probably would have been destroyed was given a new purpose, and has added decades more to its life. This is the kind of change I like to see.

Bonus Photo:
I photographed this house in 2013 too. In the years since, the empty lot next door had townhouses built on it, explaining the change in landscaping.