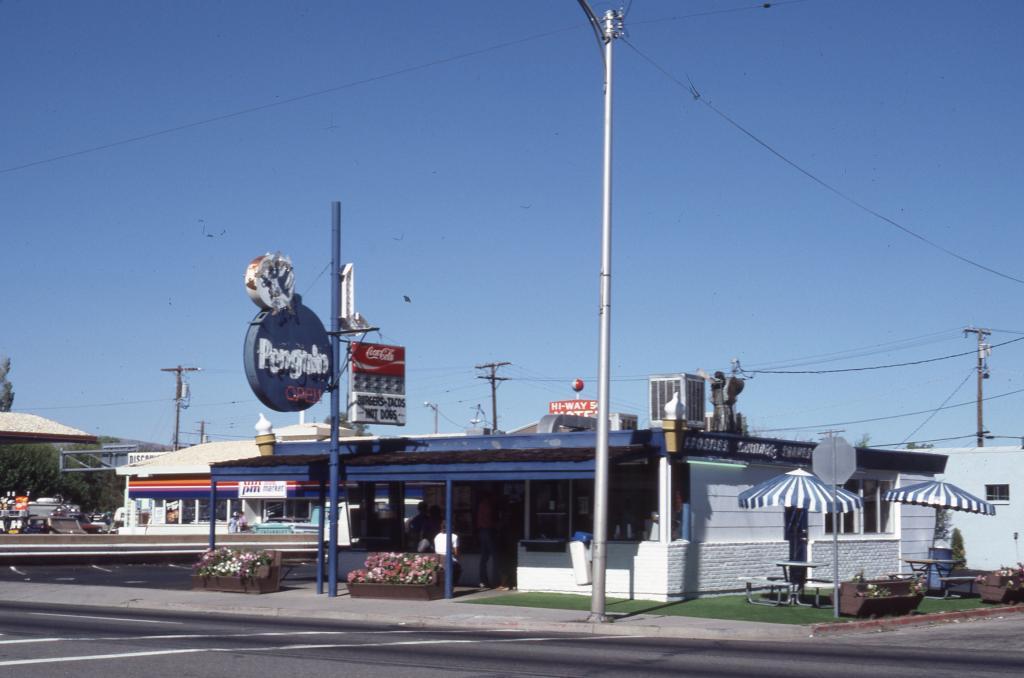 1990s
It seems like every small town has the local hangout, the place where kids and adults alike can go, grab something to eat, and kill some time with friends. 20th century Carson City had a few contenders for the title – the Pine Cone Cafe and Carousel Drive-In among them. But probably the winner, and the one still most fondly remembered today, is the Penguin Burger.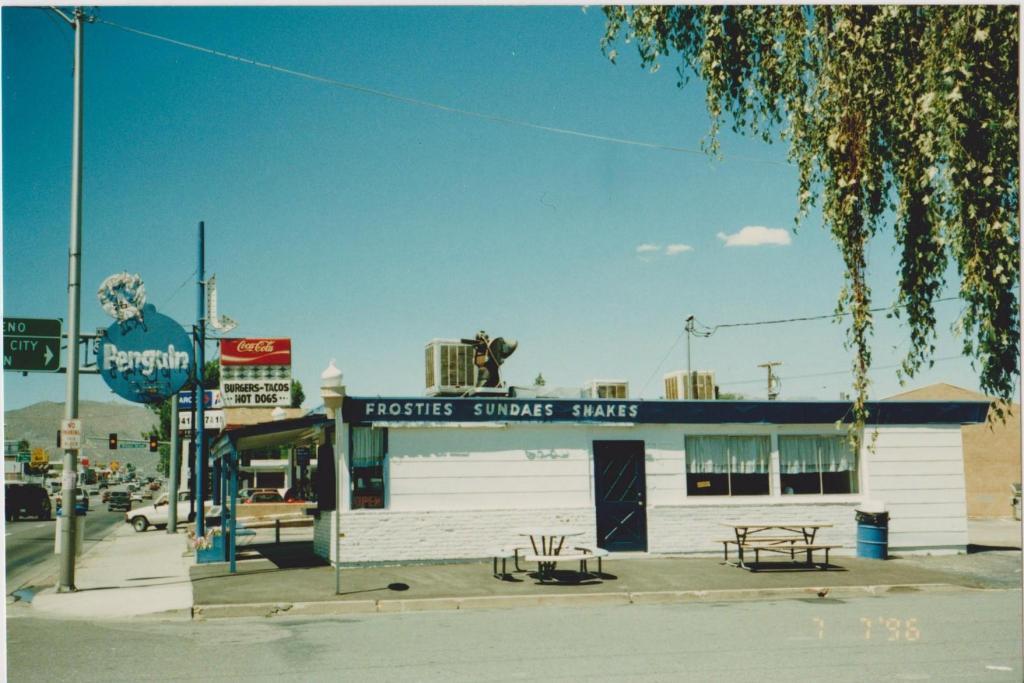 1996
The Penguin was located at the corner of Carson and Sophia. As the sign says, they served burgers, tacos, hot dogs, and a variety of ice cream. In a town that was increasingly being dominated by fast food chains, the Penguin stood out as serving excellent food made with local recipes and fresh ingredients. Facebook is full of reminisces about the Penguin, and everyone remembers it as having the best burgers, the best tacos, the best ice cream.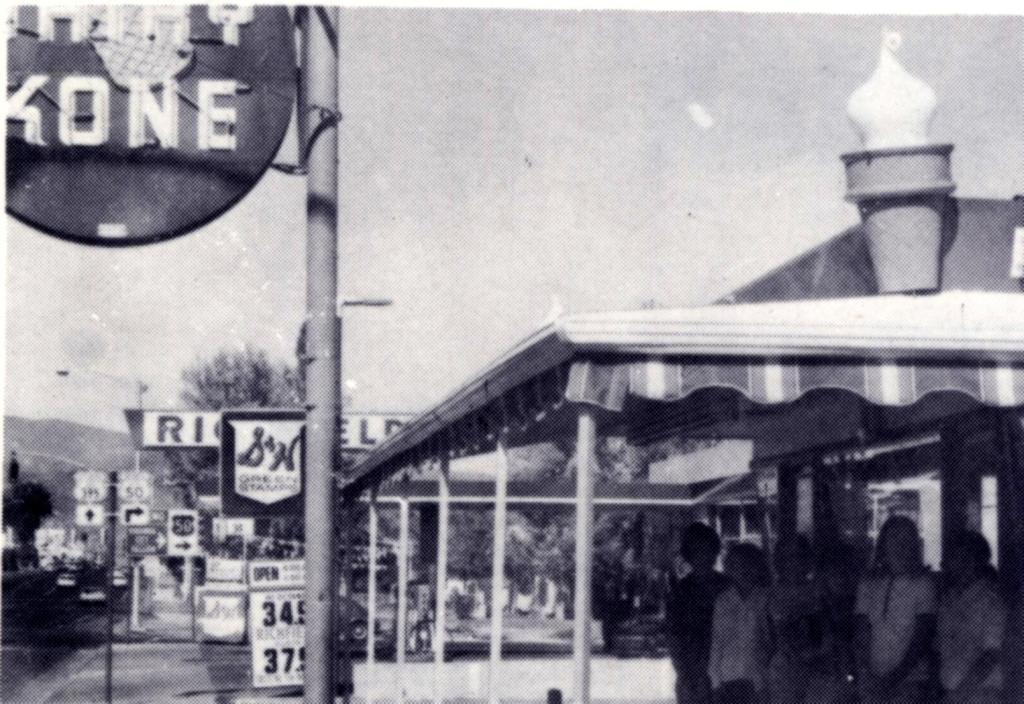 The Penguin has a long history on this corner, before it was even called by that name.  A newspaper article claims it first opened in 1952 as a Dairy Queen. Later Dairy Queen moved south to the corner of Fifth and Carson and this place was rechristened the Dairy Kone. They even repurposed the Dairy Queen sign, attaching a piece of sheet metal with the word "Kone" to the old sign. As the Dairy Kone it shows up in the background of several other old pictures of that part of town. In one undated photo it even looks abandoned. Sometime later, not sure what year but probably in the late 60s or very early 70s, it was rechristened as the Penguin, and the same old sign was repurposed again. They kept the giant ice cream cone on the roof but replaced the one on the sign with the Penguin mascot.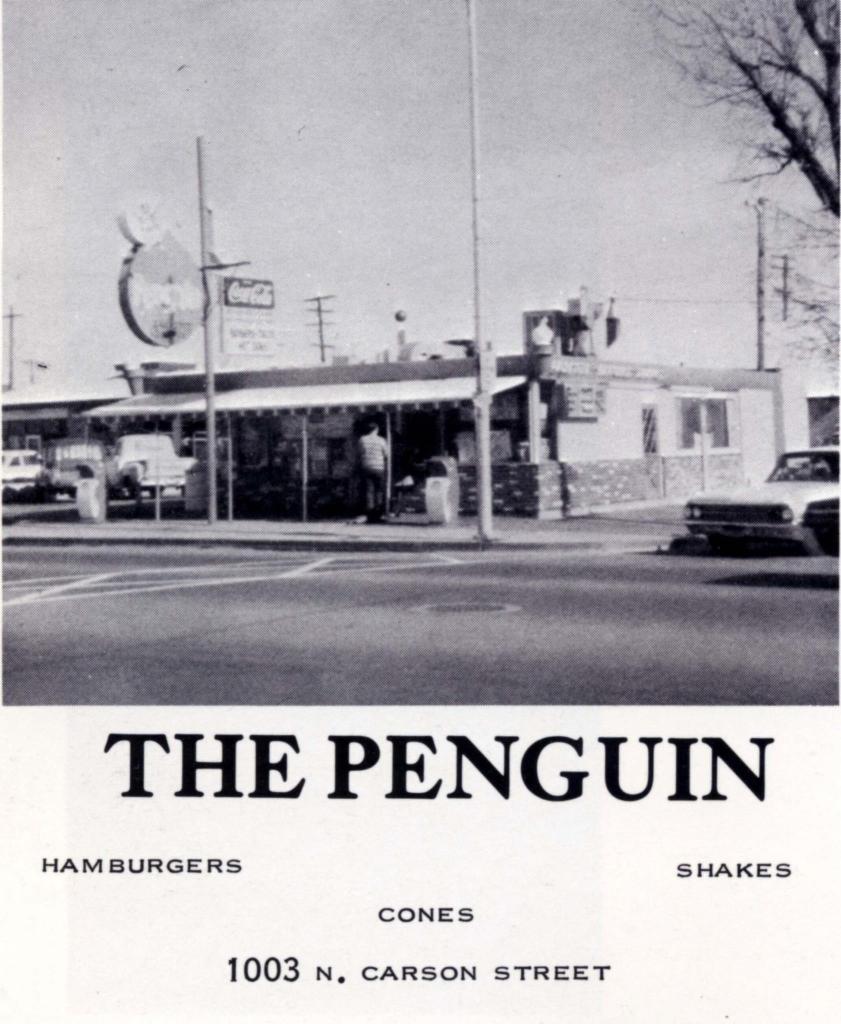 1971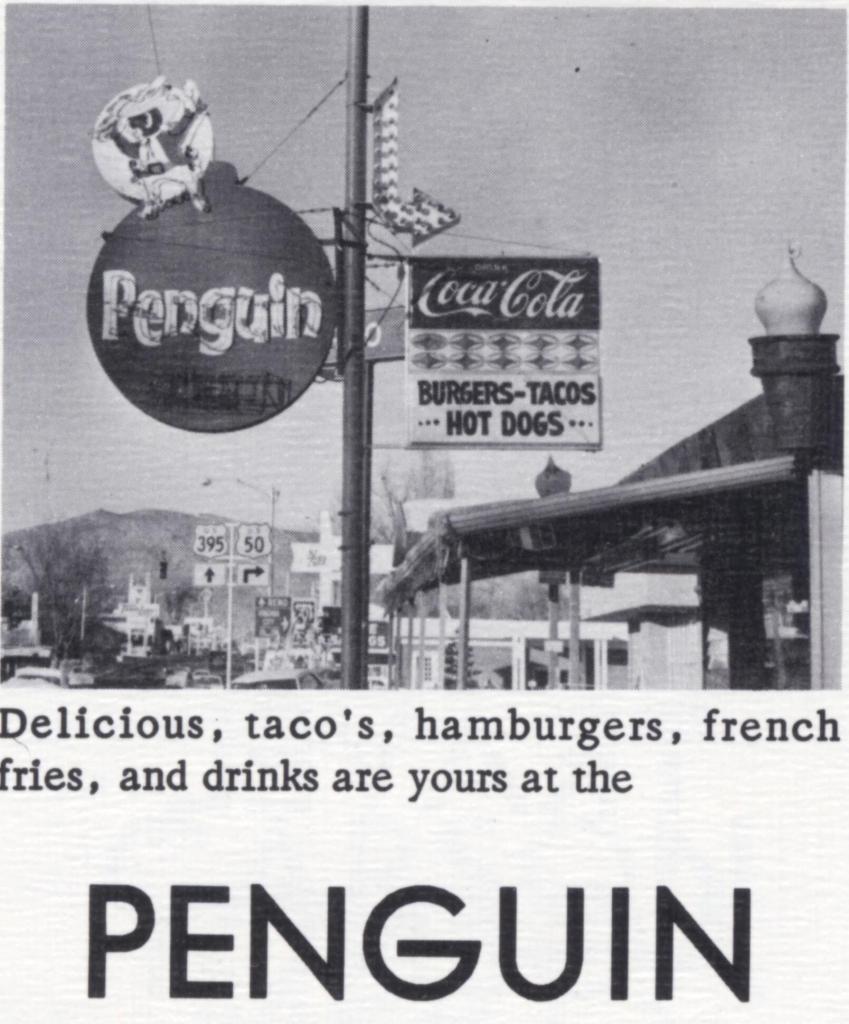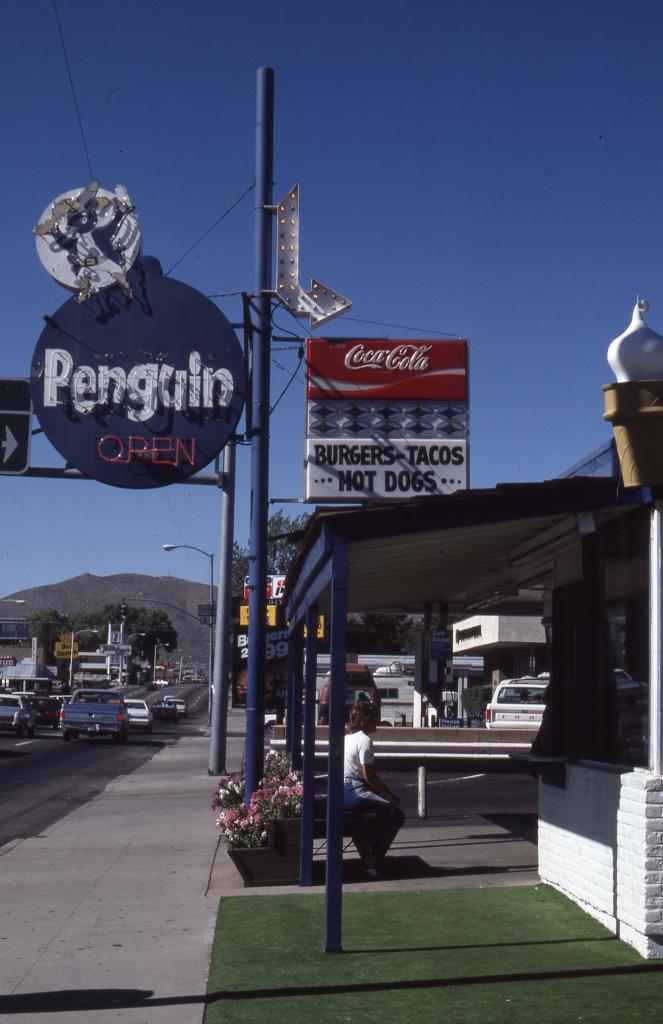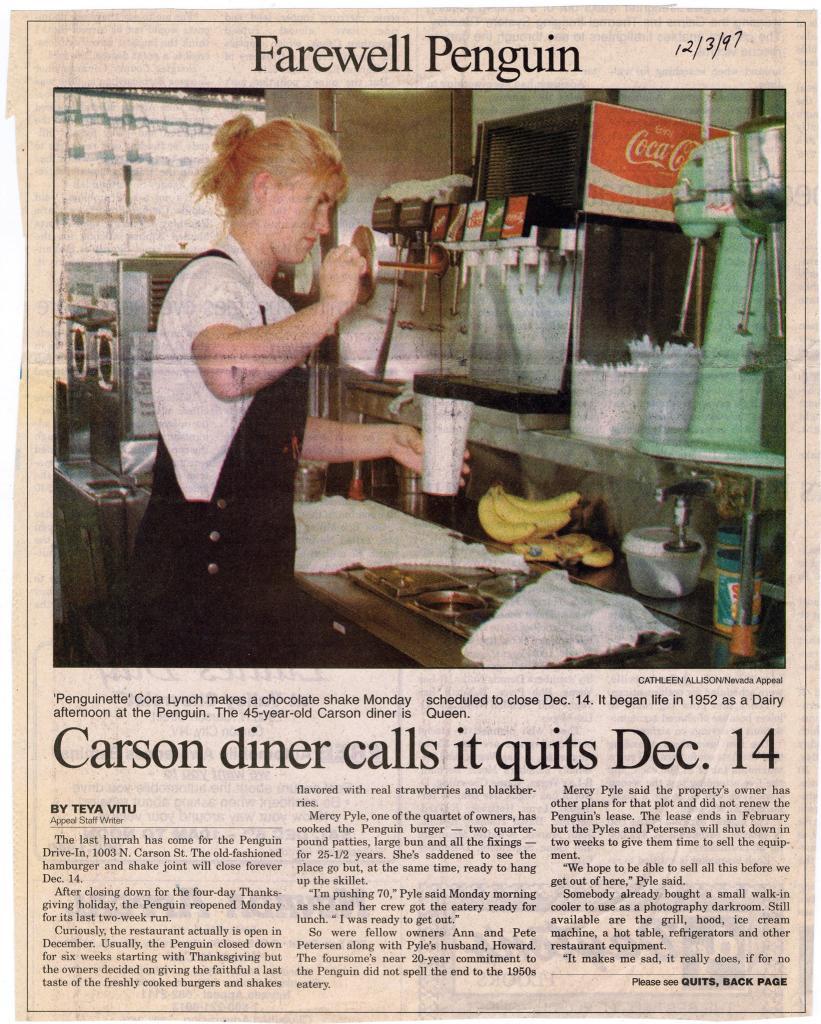 1997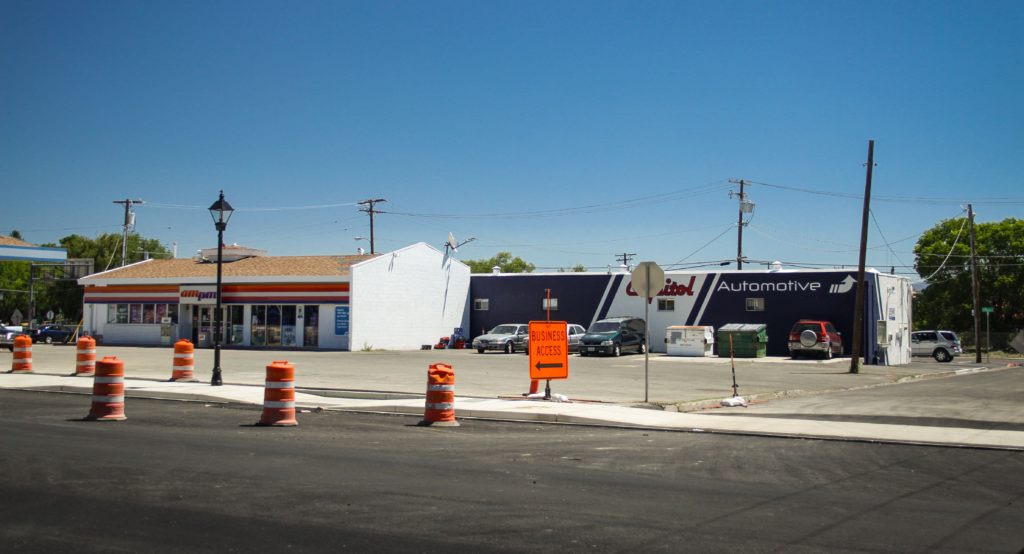 But nothing lasts forever. In 1997 the Penguin closed for good. There were hopes of someone else picking up the building and reopening, but those were dashed when the building was torn down and paved over a couple of years later. Still to this day that corner remains as nothing more than overflow parking for the gas station next door. Occasionally you'll see a food truck parked on the corner, but mostly driving by just brings fond memories and sadness for what was lost.
In the summer of 2016 that corner is full of cones of a different sort, construction cones as new sidewalks are put in and the street repaved. Rumors abound on Facebook that the owners of the AM/PM want to capitalize on the nostalgia and are planning on rebuilding the Penguin, but it's hard to tell if that's just wishful thinking. For now all we have are 20-year-old memories of a neon penguin beckoning us to a place we can never again visit.