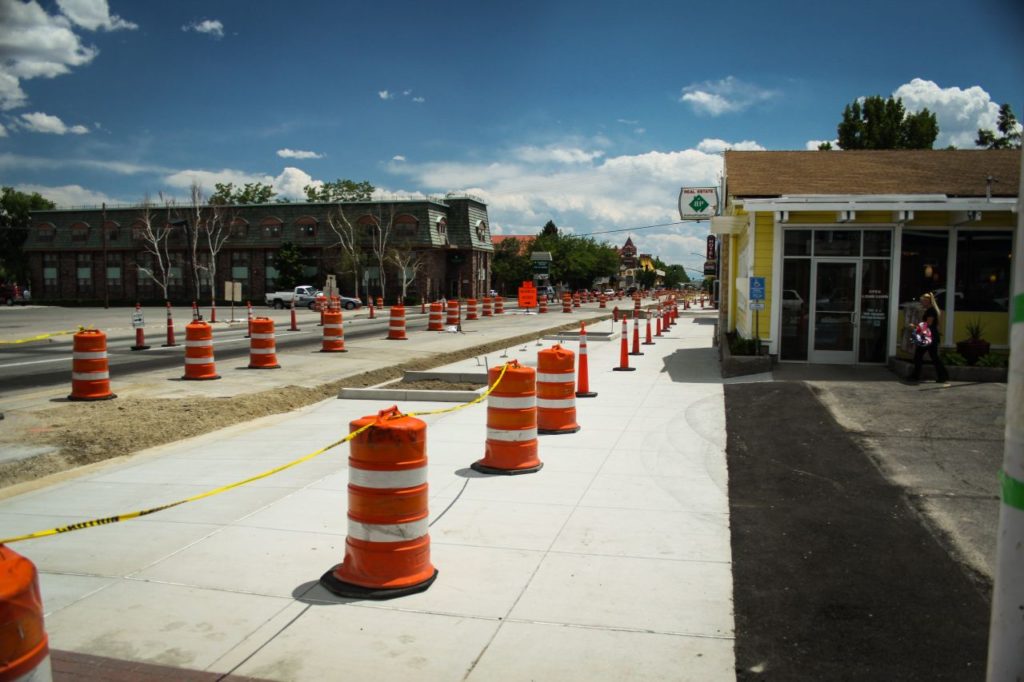 Work on the Carson Street project downtown has reached the point where some of the new sidewalks are finished. They started building sidewalks at William Street, heading south, and now they have several blocks of finished or nearly finished sidewalk to show for it. Here in front of Heidi's at the corner of William everything is all done except for light poles and landscaping.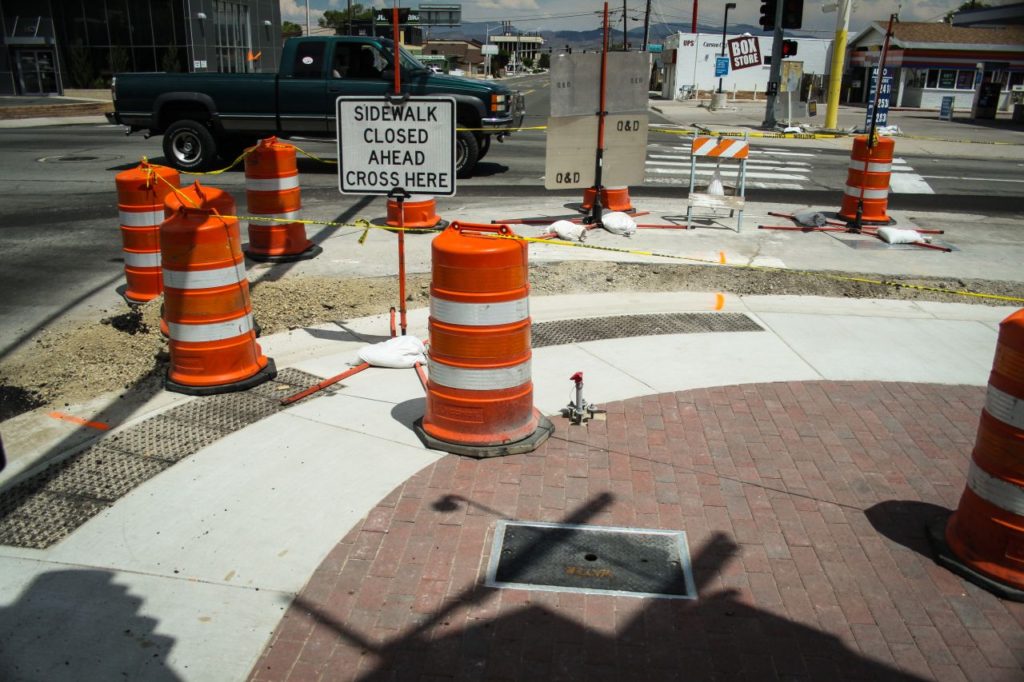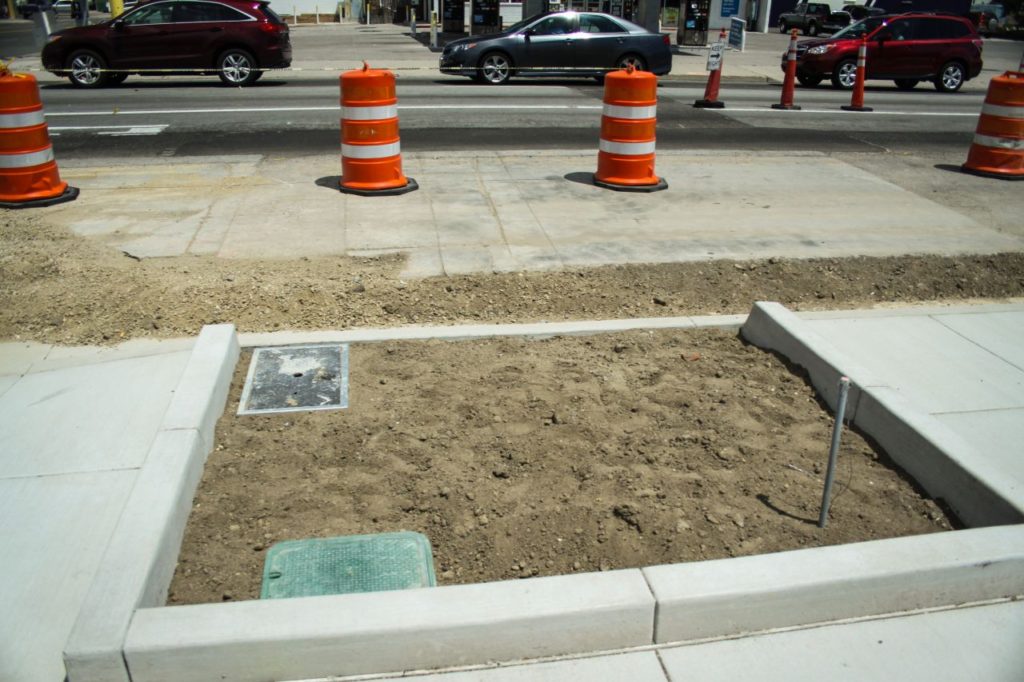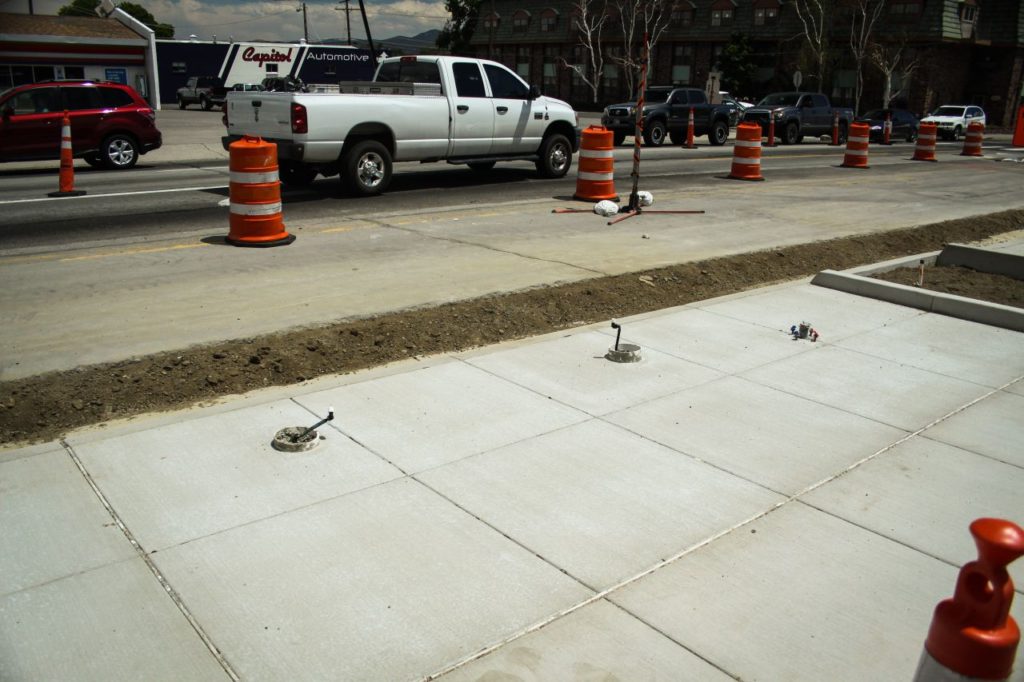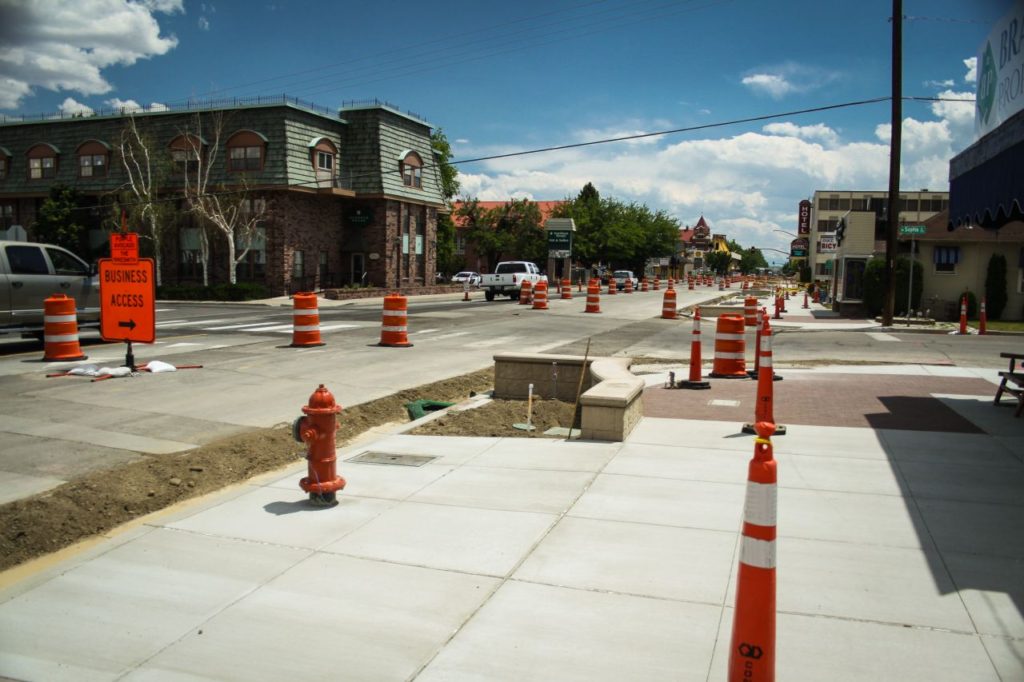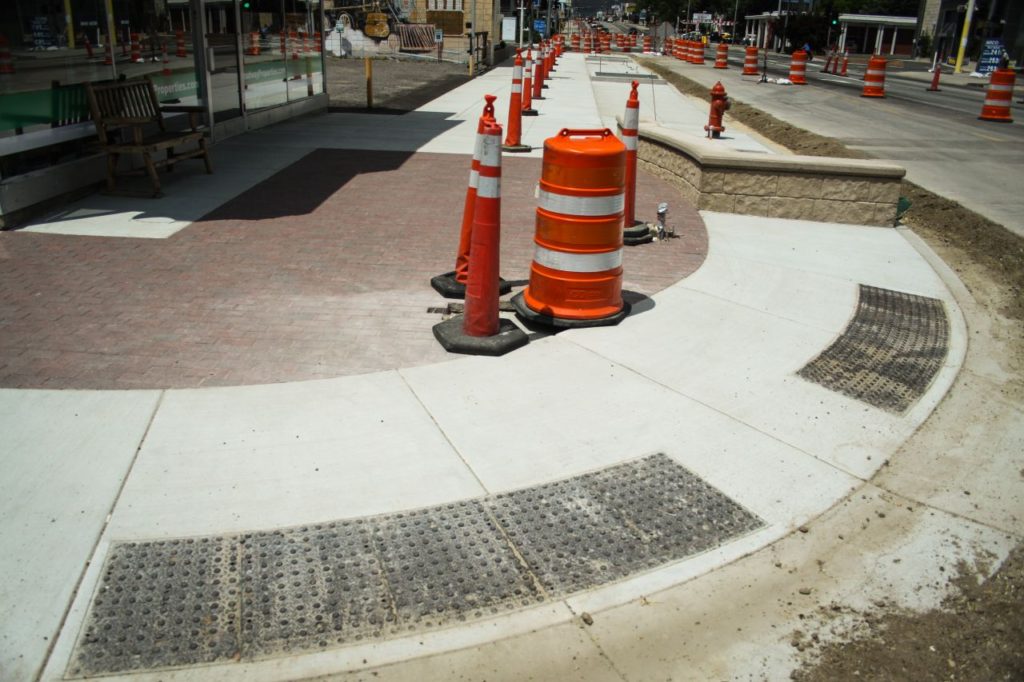 The benches/landscaping walls are all finished at several of the corners. One day these planters will be full of grass, trees and flowers. For now it's still just dirt but they look nice anyway.
Further down the sidewalks are a little less done, with the concrete poured but the decorative bricks not yet laid. Some sections of the sidewalk are open to foot traffic, while others are still closed off to pedestrians.
As of Sunday the 5th, concrete had been poured as far as the State Museum. Here the walls curve a little different to create more of an entryway to the museum grounds.
At the corner of Carson and Robinson they are still forming the rebar for the walls. Slowly they are marching down the street, with each crew doing their part and moving on to the next block.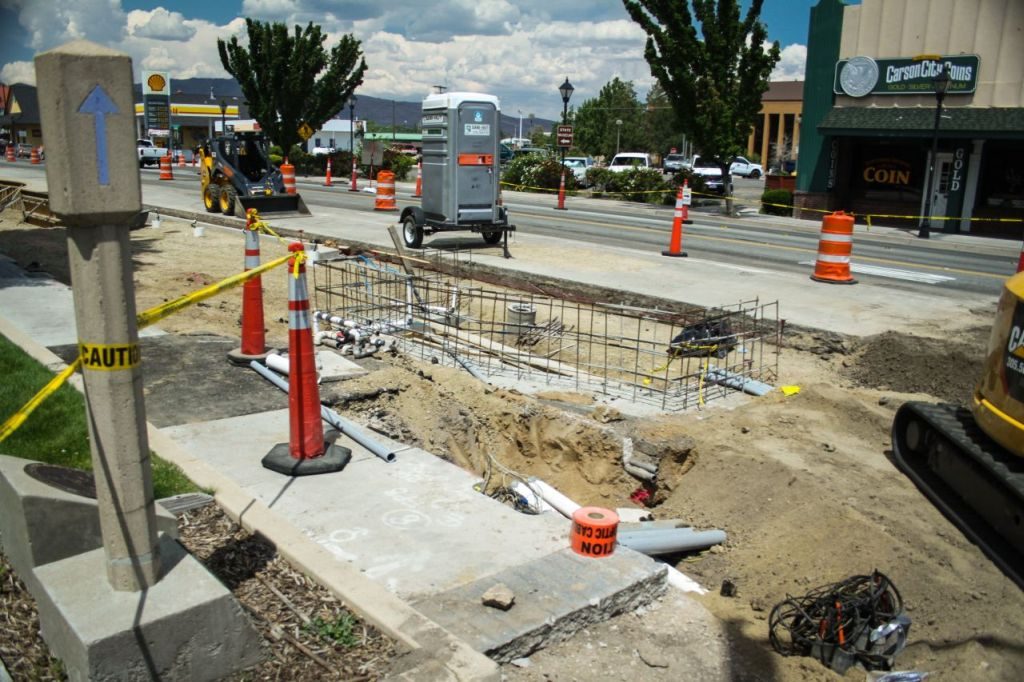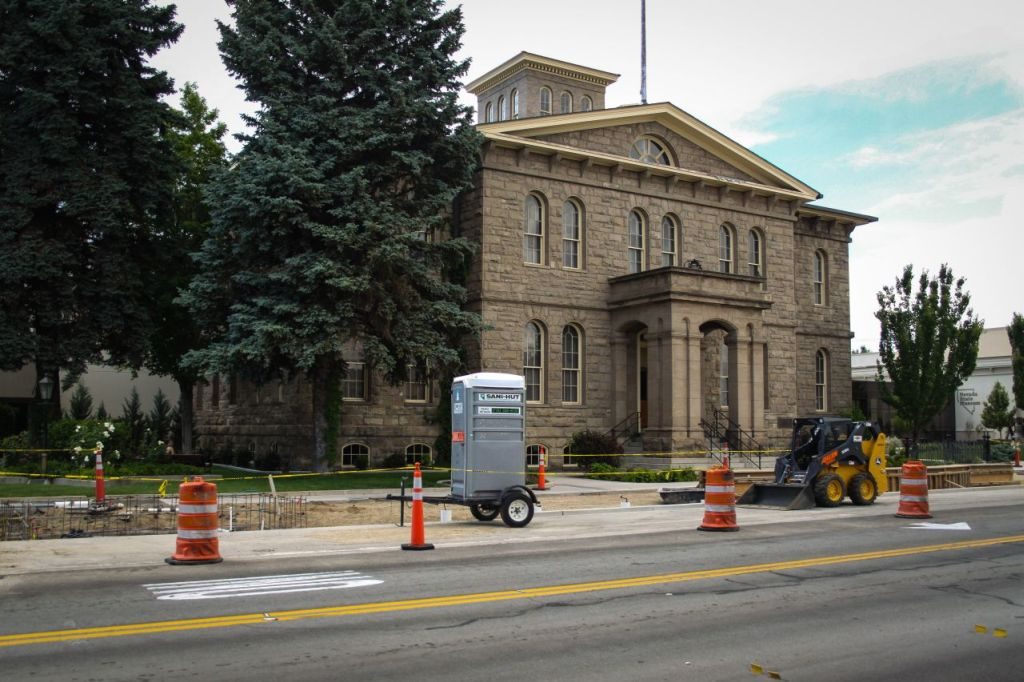 South of Robinson the asphalt has been torn up but they haven't gotten any further than that yet.
On most blocks the old sidewalks are still in place and open, because that's the only way to get to many of the smaller businesses along Carson Street. Not sure how they'll manage it when it comes time to rip them out and pour new concrete here. Some of the businesses have signs out letting everyone know they are still open despite the mess.
South of Musser Street the asphalt is still in place. Work hasn't gotten that far yet. Once the entire west side of the street is finished, they will start on the east side. They're hoping to have it all done in less than 5 months for Nevada Day. Though given how long it took them to get this far, it seems like they better step up the pace!