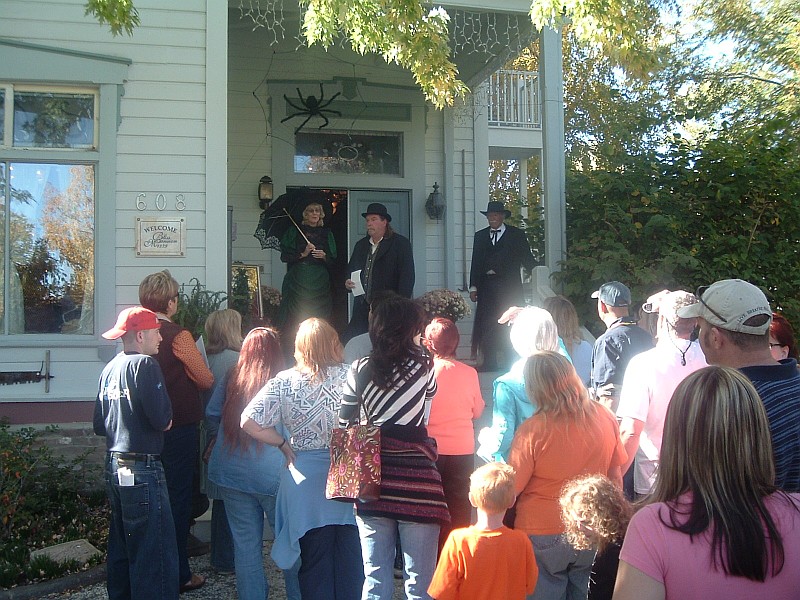 Travel Nevada reminds us that the fall Carson City Ghost Walk is coming up, right around the corner. This year the walk is held on October 24th, exactly one week before Nevada Day. These guided tours of Carson's west side begin at 10am, and run every half hour until 3pm. Tickets can be had for $20 for adults, $10 6-12 years old, 6 under free, and can be obtained by calling (775)687-7410 or visiting the website to buy online.
Two tours are being offered this year. The Undertaker Tour features spirits residing in St. Peters Church, 611 Robinson, the Orion Clemens House, Brougher/Bath Mansion and the Rinckel Mansion. The Overtaker Tour featuring the Esser Home, St. Theresa's Church, the Bliss Mansion, and the Edwards House.
Also this year Minden, Gardnerville and Genoa are having ghost walks.