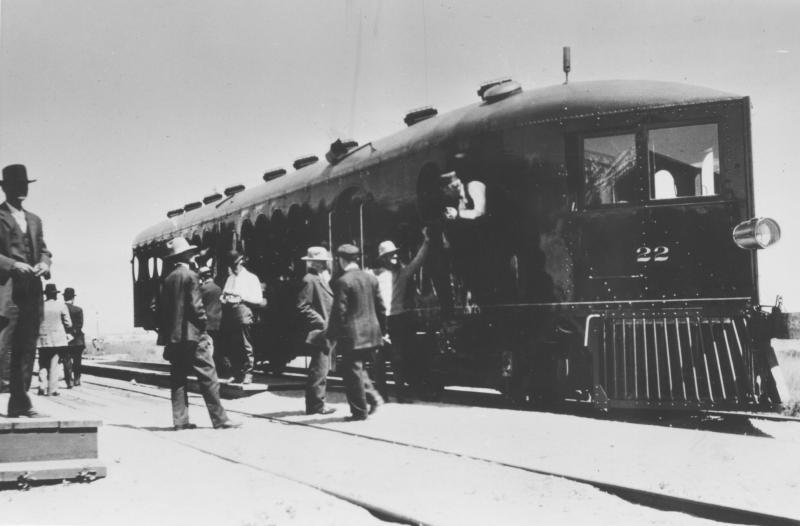 The Friends of the Nevada State Railroad Museum are now accepting registrations for the 36th annual Nevada Railroad History Symposium, October 19-21. This year the Symposium theme "The V&T and Beyond: Innovations on the Railroads of Nevada" will broaden its scope to feature topics about railroads throughout the West.
All program sessions will take place at the Nevada State Legislative Building. A number of prominent railroad historians will make presentations on a wide range of topics about railroads in Nevada. Presentations include Construction of ReTRAC, Converting the V&T to Oil, The Online Nevada Encyclopedia's Virtual Railroad Museum, the American Flat Section Camp, McKeen Motor Cars and more.
"The Annual Nevada Railroad History Symposium has broadened the scope of the presentations, speakers and topics offered to include not only the Virginia & Truckee Railroad, but the many other railroads throughout Nevada and the West," said Frank Ackerman, Curator of Education. "The Symposium now appeals to a larger range of railroad enthusiasts and offers more for those who are already familiar with the history of the V&T."
Art Lloyd, whose marketing career with Western Pacific and later with Amtrak began in 1949, will deliver the keynote speech "The Western Pacific in Nevada" at the Saturday evening banquet held at the Silver Oaks Country Club.
A fee of $60 covers registration for Friday and Saturday sessions and a Friday night reception at the Nevada State Railroad Museum. The fee for the Saturday night banquet is $40 for Friends of the Nevada State Railroad Museum members and $55 for non-members.
"Thursday's pre-Symposium field trip, Reno to Colfax, Calif. and return, by bus and train over Donner Pass, is already sold out," Ackerman said. "We plan to repeat it as a separate event in the future."
For symposium information, contact Frank Ackerman at 687-4942. To register for the Symposium, stop in at the museum or visit www.nsrm-friends.org for online registration.