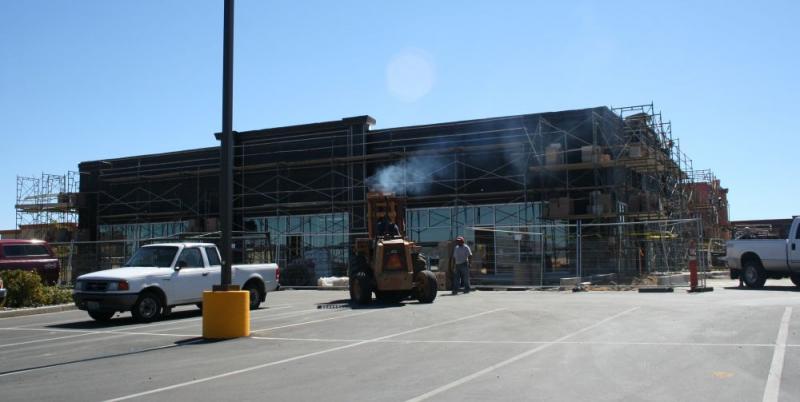 Carson City, or I should say Douglas County, is getting a new Qdoba restaurant soon. Qdoba is part of the wave of "fast casual" Mexican restaurants that have hit Reno in recent years, along with Baja Fresh and Bajio. Places like this are a good balance between going out for a full sit-down meal, like you would at El Charro or Mi Casa Too, or grabbing some overprocessed crap at a place like Taco Bell or Del Taco. The ingredients are fresh, you get your order fast, and while you're not paying 59 cents for a taco, they don't charge $12 for a combo plate either.
Qdoba is the first one of the trio I mentioned to break free of Reno and make their way down south to our area. Even though, out of the three, it's probably my least favorite. I'd be much more excited about seeing a Baja Fresh or Bajio in this space. But, since we're not getting those (not yet, anyway), Qdoba is a perfectly fine substitute. It's always fun to get a new and different place to eat, and I'm sure we'll be seeing the inside of this Qdoba more than I expect.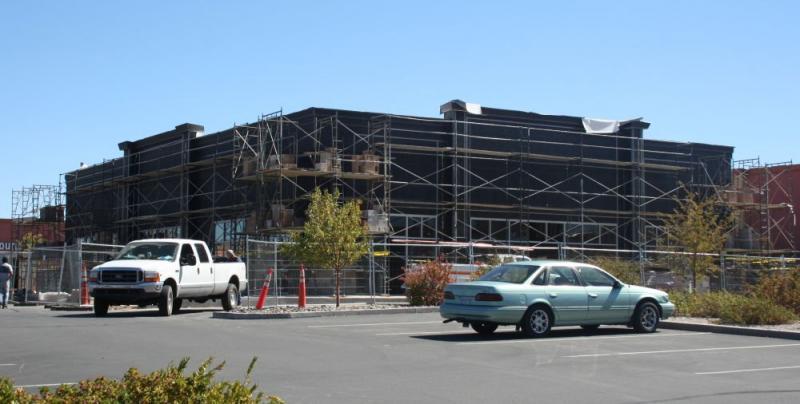 This construction also marks the last bit of empty space available in the Carson Valley Plaza. When they first built it four years ago, they had left a few pads open for future development. And one by one, they've all been filled in. We never got the sit-down restaurant I was hoping for, something to compete with the Chili's across the street, and there are only a couple of places in the whole shopping center that are local, non-chain restaurants. But there are a lot more dining choices than we had five years ago, so that's something to be thankful for.
I expect Qdoba to be open before the end of the year, at the rate they're building it. More tenants should be filling in the empty storefronts by then too.