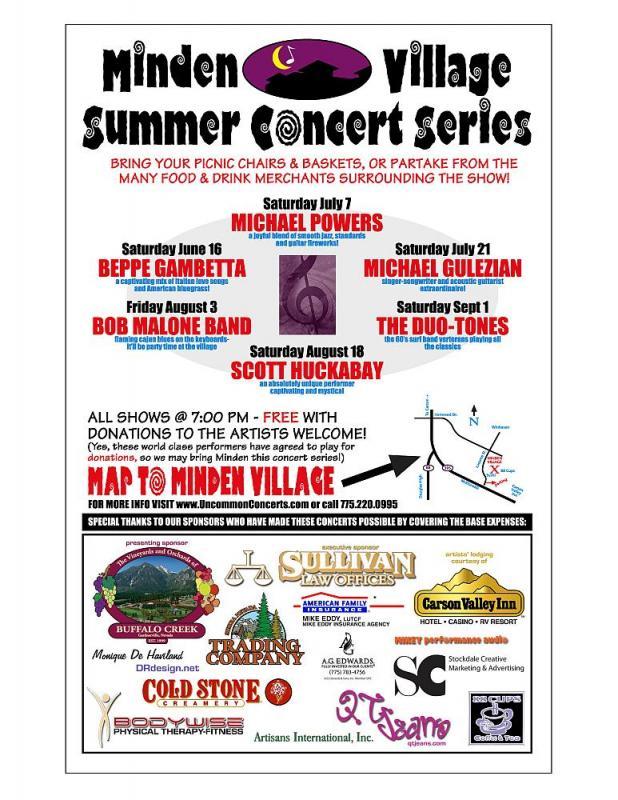 The gazebo at Minden Park isn't the only place you'll be able to see concerts this summer. There is also a concert series going on at the Minden Village shopping center, you know, the one just west of the Carson Valley Inn. Nestled in between the Quiznos Subs and the Cold Stone Creamery, the sidewalk of this strip mall will be transformed into a concert venue six times this summer.
June 16 – Beppe Gambetta
July 7 – Michael Powers
July 21 – Michael Gulezian
August 3 – Bob Malone Band
August 18 – Scott Huckabay
September 1 – Duo-Tones
And most remarkably, all of these artists have agreed to play for tips in order to keep the concerts free to the public. So if you come, bring your lawn chairs, grab a sub from Quizno's, and drop a few dollars in the hat after the show. All shows start at 7:00pm, and most of them are on Saturday night, except for Bob Malone which is on Friday.
Also check out the concert series' website for more details.