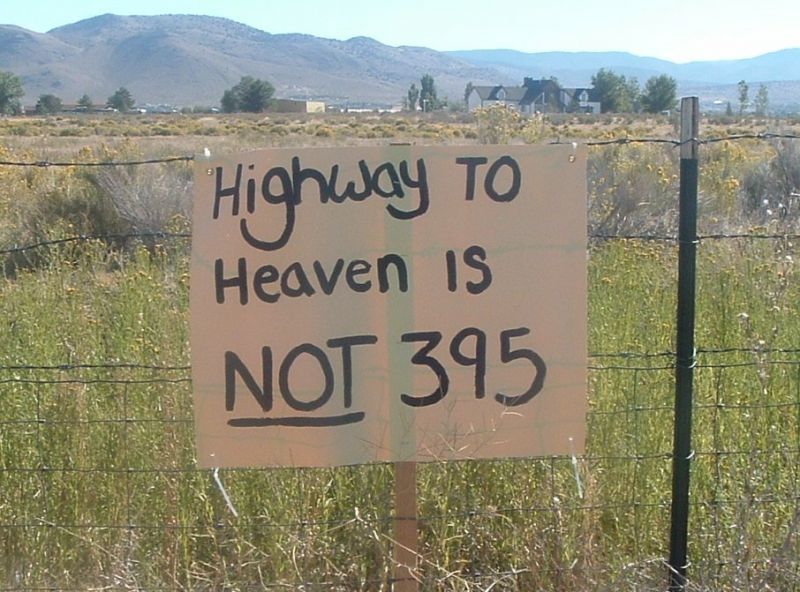 We're finally getting our signal installed at Stephanie Way in the Carson Valley. Getting this signal approved was a grassroots effort that started after Bridget Chambers was killed at the intersection by someone making a left turn right in front of her. But it was needed long before that. There are too many cars turning in and out of that intersection for a stop sign to be sufficient. And with the amount of traffic in Douglas County now, a making a left turn onto the highway is pretty much impossible. It's time for a light.
Actually, it's time for a freeway through the Carson Valley, with overpasses at Stephanie, Johnson and Genoa Lanes. There's enough traffic on Hwy 395 to call for it. But it's taken 50 years to get a freeway in Carson; by the time Douglas gets one we'll all be retired.
Construction on the light is supposed to start in the next couple of months and be done by the end of January. The intersection will be a mess for a while. And I'll believe this whole "road work during the winter" myth when I see it.