The Record Courier published a front page article on the Minden Roundabout on Wednesday, and posted it on their website. Included was this informative little graphic showing you how to use the new traffic feature.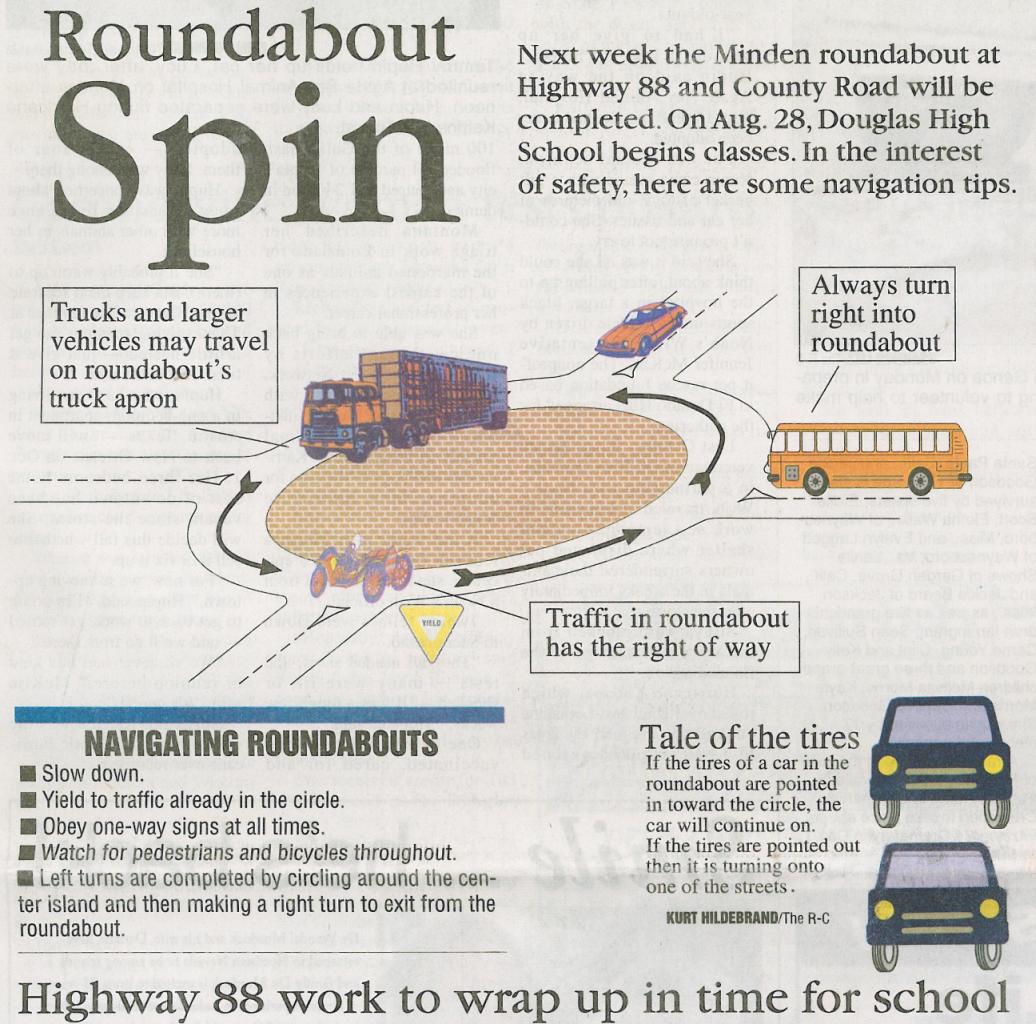 (1) We've reached the days when the newspaper is teaching us how to drive?
(2) If it needs a diagram, maybe it's not as intuitive as you think, NDOT.