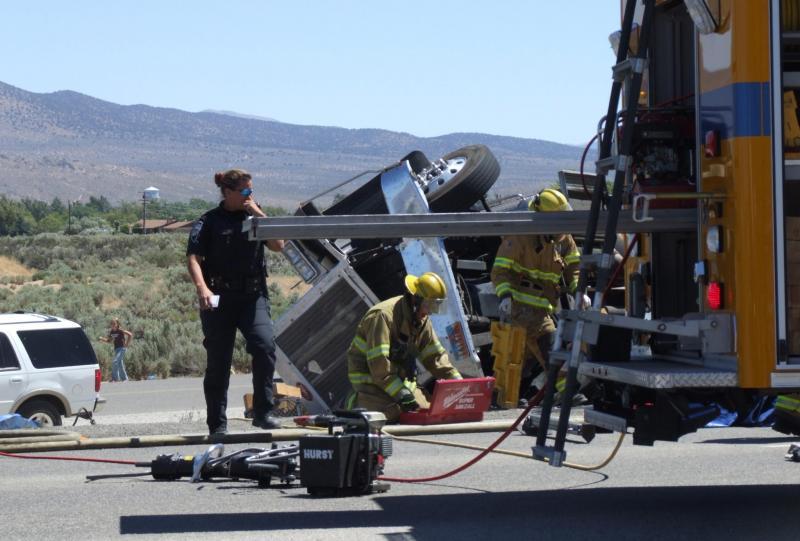 This afternoon a semi truck overturned at the base of Spooner Grade. Reports say that the brakes gave out and the truck lost control and went through the intersection, taking out a light pole and going over the embankment on the other side of the road. I got some pictures of the truck. They're not too great, but I was driving while I was taking them, so what do you expect? My philosophy is that a crappy picture is better than no picture, so here you go.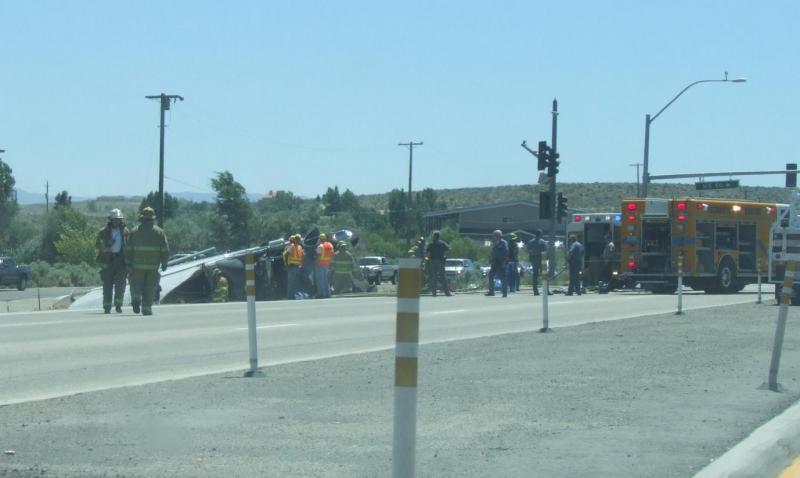 The accident closed down the northbound lanes of Hwy 395. Traffic was being routed through the frontage road that runs along that part of Carson Street, and as you can imagine that's a pretty slow detour. When I drove by, around an hour after the accident, northbound traffic was backed up well into Douglas County, all the way to Mica Road.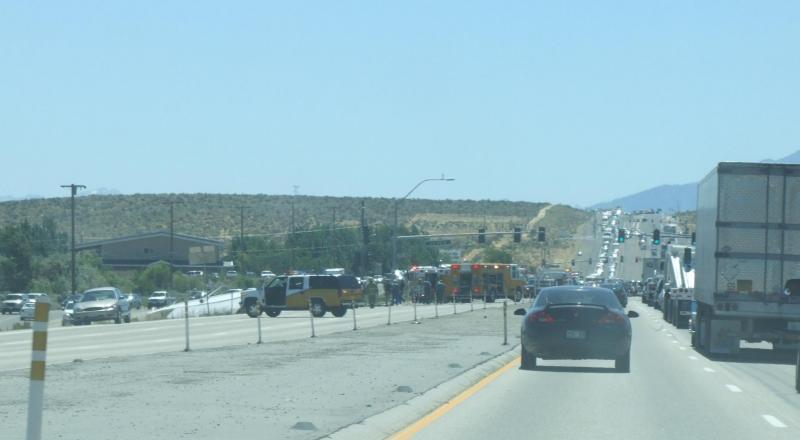 I can't imagine how scary that would have to be, barreling down that hill with no brakes. There is a gravel pit less than a mile up the grade that out-of-control trucks are supposed to use in just such an emergency. But if your brakes don't go out until after you've reached that point, you're screwed.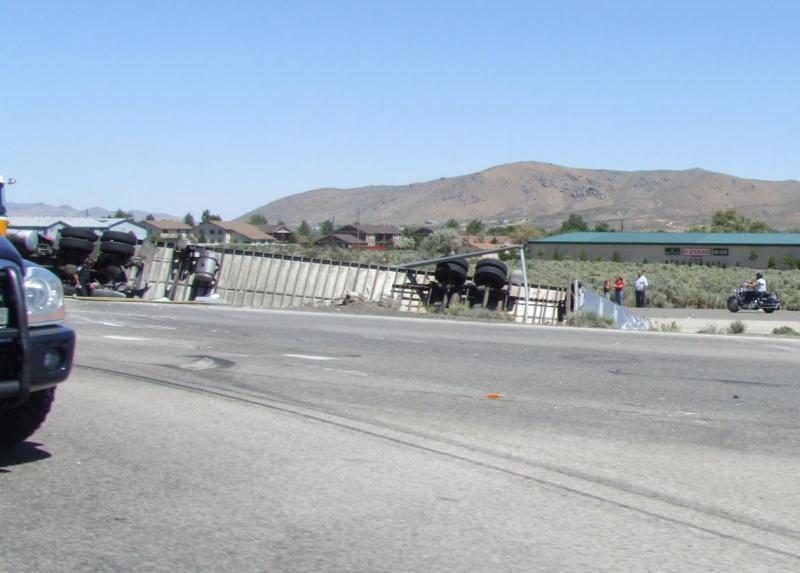 I'm heading back into Carson City right now, so I hope they've gotten things cleaned up enough to reopen the road. And I hope the driver's okay. He had to be airlifted to the hospital, and the newspaper doesn't have any info on his condition.
Update: More pictures later in the day…