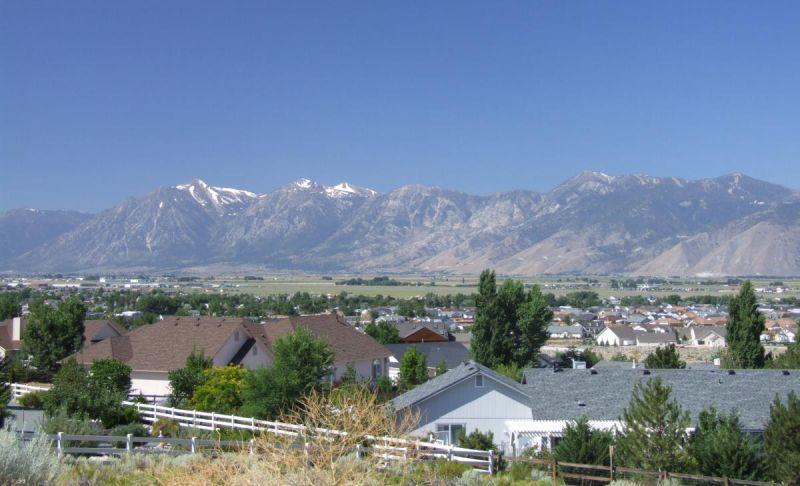 Bad news for anyone in Douglas County thinking of selling a house…the market's down. According to an article in the Record Courier, the average selling price in the valley dropped from $675,000 to $544,600 in a matter of just a few short months. That's about $130,000, or about 20% less! I've seen evidence of this myself when I drive around looking at the "Take Me"s they post in front of the houses. Many of them are less now than they were a few weeks ago, or they proudly proclaim, "Price Reduced!" One Take Me had a giant sticker with the price on it. When I peeled back the sticker I found the old price, which was $10,000 more. And this is a brand-new home, never been lived in. Even the builders are having trouble selling.
The number of homes sold was also lower, dropping from 229 to 171. And the average time on market went up from 61 to 90 days. So all of this adds up to bad news for sellers, but slightly better news for buyers. I mean, $544,600 is still a lot to spend on a house, and it's probably still overpriced. But it's more realistic, and prices dropping means that you might not need a six-figure income to own a house anymore. The Carson Valley has been the hottest market in Northern Nevada for a long time now, and possibly the most out of line with what houses should be selling for. I mean, a million dollars?
So now I find myself in a bit of a pickle. I've long thought the housing boom was out of control, and the only reason prices were so high here in Nevada was that prices were even higher over in the Bay Area, so everyone that was selling there was bringing their cash here, and didn't care how much they spent as long as it was less than what they sold for. That led sellers to believe they could get whatever they asked for, and prices went up, up, and up until they were in the ridiculous range. Now that things are turning around, because the buyers coming from California are a little more picky, I see that as things getting back on the right track at last. But, at the same time, I own a house in the Carson Valley that I want to sell in a few years. And I was kind of hoping that the boom would last just a little bit longer so I could get in on it too. So this softening in the market is pissing me off at the same time that I'm applauding it.
Damn economics. They get you every time.