Yesterday was the day the brand-new Carson City Freeway opened. I didn't make it to the ceremony, but apparently there was a ribbon-cutting, followed by the ceremonial "first drive" by the governor. The newspaper yesterday said that if the weather was good enough the governor would actually drive himself! Boy, we wouldn't want him to get hurt.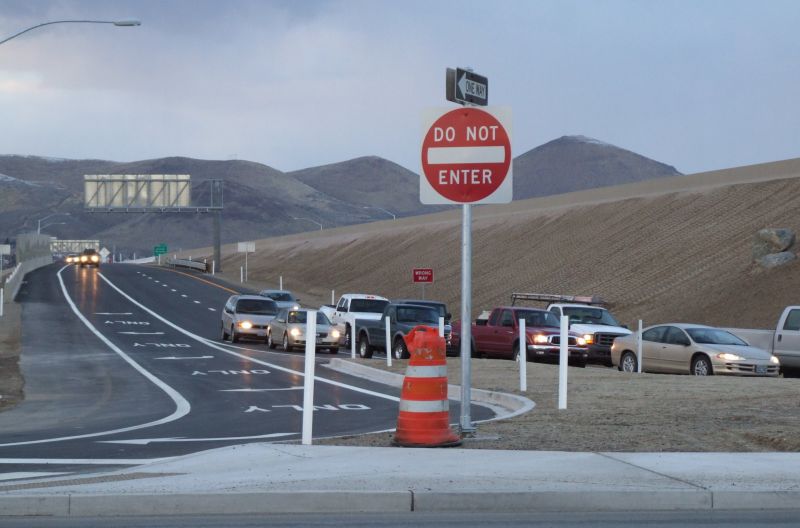 We had our first drive on the freeway later in the day, when it was getting dark. And, you know, for all the hype, it really is just a freeway. There's nothing remarkable about the road itself, except for the fact that it's in Carson City, where we were seriously starting to doubt if we would ever get one. And it's strange to be driving on a perfectly normal freeway, but then look over to the side and see Carson City landmarks zipping by. It's a weird kind of disconnect.
And it's ultimately useless to us, since we hardly ever go out to the part of town the freeway serves. So while it's nice to know we have a freeway, it's not going to do us any good getting through town.
Oh well. Here's a video I shot of our first ride, 65 seconds on the freeway. Watch it at Ourmedia.org, or download it direct. Now you too can live the experience! Ride the freeway from the safety of your living room!
Oh, and we measured it: the freeway is only 3.5 miles in length, not 4 miles like the newspaper was reporting. Tsk tsk.