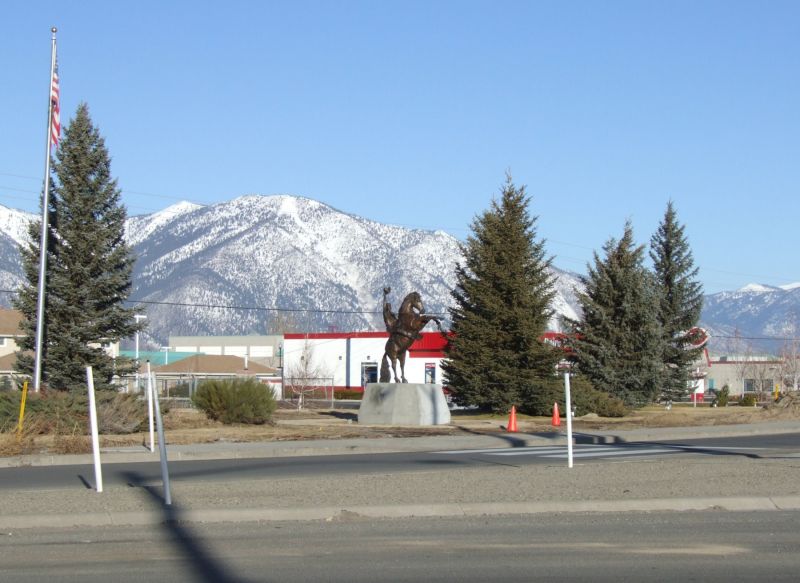 A new statue was installed in Minden over the weekend. It's right at the northern entrance to town, at the intersection of Hwy 395 and Hwy 88, tucked away in the middle of some trees. Workmen have been building the concrete pedestal for the last few weeks, and then this weekend they hoisted the statue itself on top.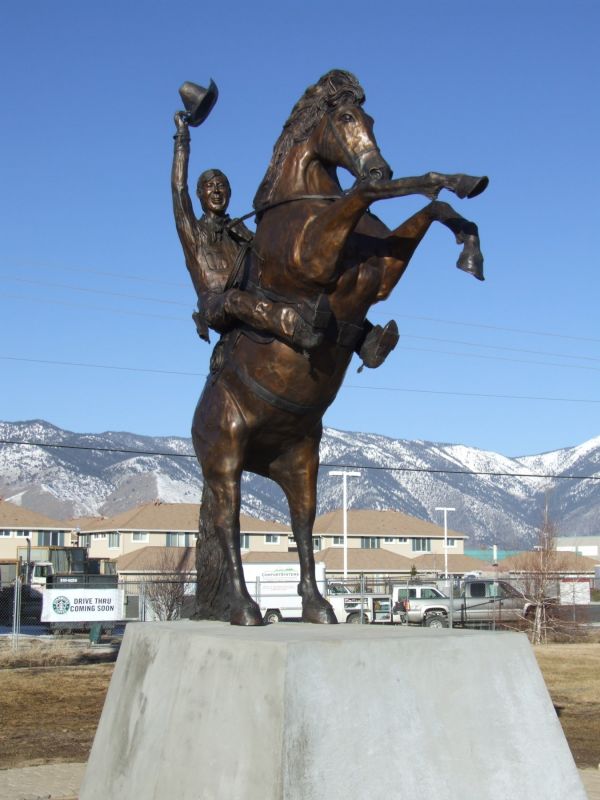 The statue depicts a cowboy riding a horse. It's a posthumous gift to the Town of Minden from Larry Willson, who died two years ago from Lou Gehrig's disease. Larry commisioned the statue several years ago, and provided his own face as the model for the cowboy.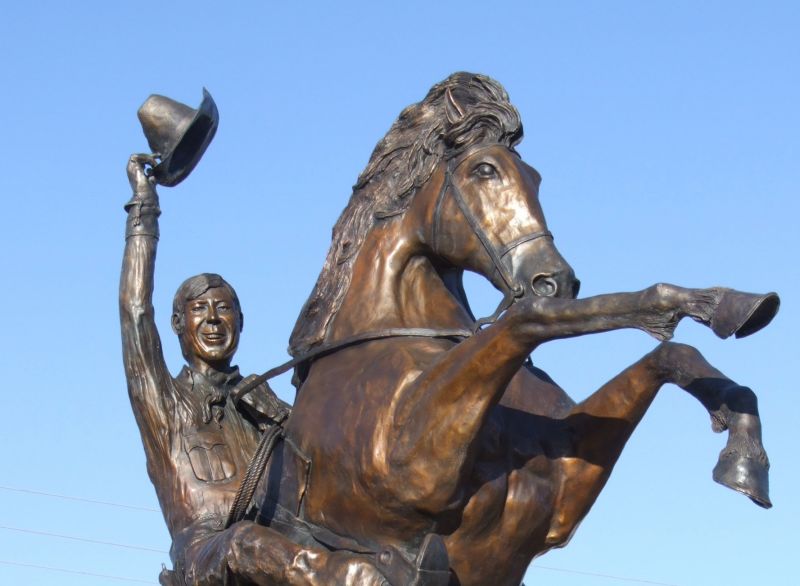 The statue is meant to be a tribute to the cowboys that worked on the Dangberg Ranch, where Larry grew up. He was never very good with horses himself, but as a boy he revered the working ranch hands of the Carson Valley. So when he grew up, he decided to create a statue that would capture the essence of the Carson Valley, and honor those men and women from his childhood. Unfortunately, there were a lot of setbacks along the way, problems with the sculptor and with bills, and Larry himself died of ALS before it could be finished. So this statue is as much a tribute to Larry himself as to the old cowboys.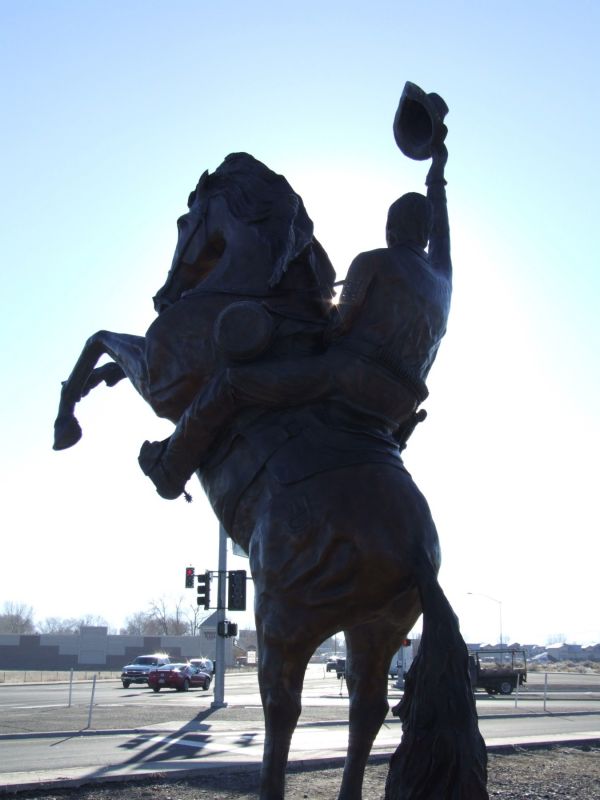 The Record-Courier has photos from the statue's installation, plus the North Lake Tahoe Bonanza has an article on the life of Larry Willson and the story of the statue.