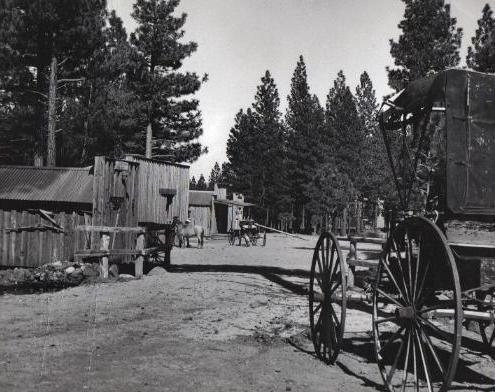 WashoeValley.org has a story on the "town" of Sundown Town. Sundown was an Old West amusement park that was built in the hills above Old Washoe City in 1960. It was built on the shores of Joy Lake and included a saloon, a jail, a blacksmith shop, and a livery stable. They had stagecoach rides, gunfights, and a trained bull. It was all the brainchild of Buster Keaton, Jr., son of the silent film star. He and a couple of partners envisioned Sundown Town as an Old West getaway for visitors to Reno, and they saw it becoming very popular and growing over the decades, kind of like Disneyland. It was kind of unfortunately-named, though, since a "sundown town" is more commonly used to describe a place where Blacks or Indians had to leave town after the sun set. Minden, reportedly, was a sundown town, and that's where the tradition of blowing the town whistle at 6pm started.
I doubt that the name contributed to Sundown Town's downfall, though. By 1963 the park was closed and sold, probably just because they weren't able to attract the crowds they needed to keep such a place open. A few years later the Ponderosa Ranch took the same concept and made it fly at Lake Tahoe, but even that park ended up closing recently.
Sundown Town went through several owners after closing, each of which promised to reopen the park bigger and better, but nothing ever came of it. Many of the buildings burned in 1966, and today the site is in private hands and closed to the public. Joy Lake is located to the northwest of Old Washoe City. To get there you take the road by the Chocolate Nugget that goes under the new freeway underpass. But I think the whole lake is privately owned, and trespassing is not allowed.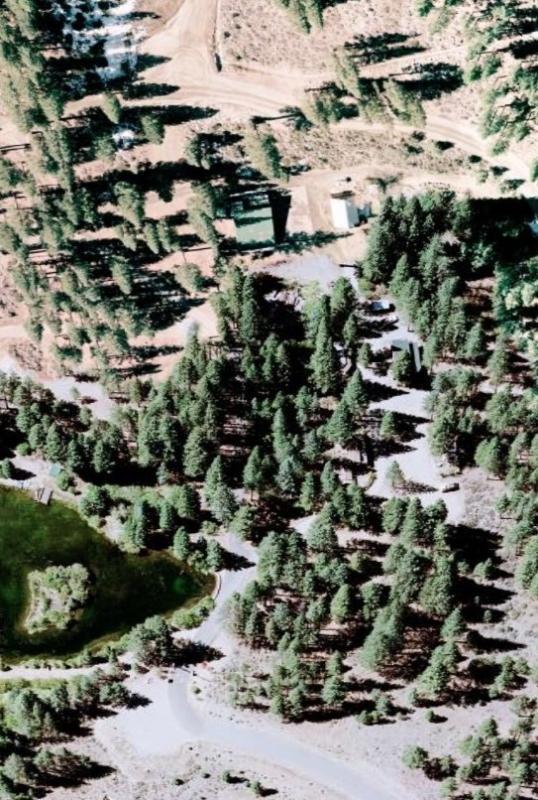 Satellite view of the site of Sundown Town. Joy Lake is to the south (left).
WashoeValley.org also links to an in-depth site about Sundown Town, written by someone whose mother was a co-owner of the park. If you're interested, you need to go read the whole thing.