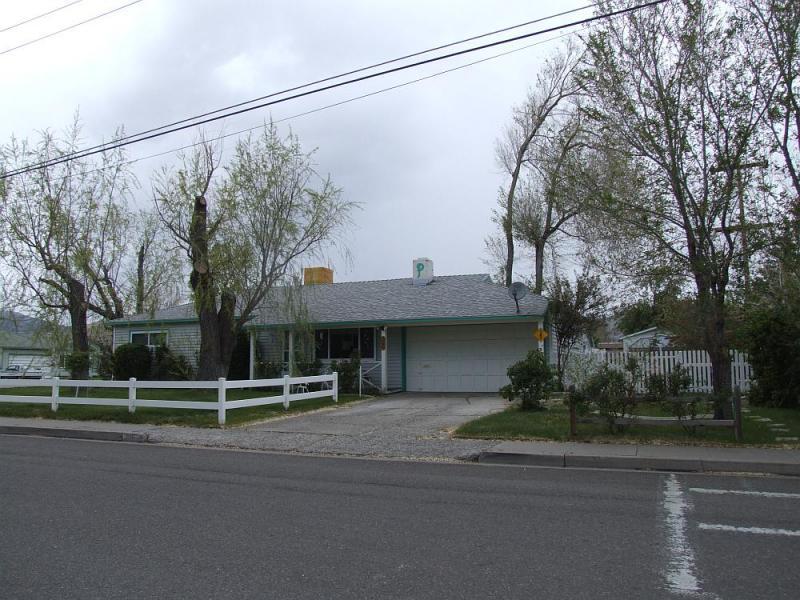 For years, 306 Bath St on the west side of Carson used to be home to Stickman. Stickman was nothing more than a stick figure made out of plastic pipe, his hand raised in a permanent wave at the traffic going by. But he was a Carson City icon, noticed by everyone who drove by. I've been looking for any evidence of Stickman online, but of course I can't find anything. Not even in the Nevada Appeal's archives. Because I'm pretty sure that one time, several years ago, Stickman was stolen and it made headlines. If I remember right he was eventually recovered and reassigned to his post, a little cracked and chipped but otherwise in good health.
Stickman has been MIA for a couple of years now. I'm not sure what happened, if he was stolen again or if he just retired and moved to Florida. I think his family still lives in the house, though, because if you drive by 306 Bath today, you'll find Stickdog and the StickKids playing in the yard and waiting for Daddy to come home.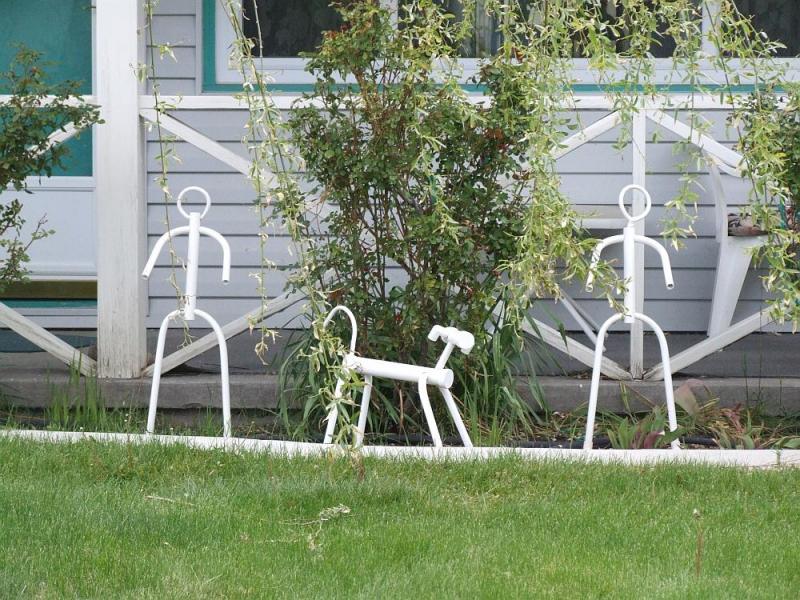 Does anyone else remember Stickman? Any pictures out there? I'll see if I have any to dig up.