I was out in the Gardnerville Ranchos today, so I took a minute and drove by the house at 1191 Manhattan Way. This is the house that was owned by Robert Kellogg, which burned on the night of July 31st, 2006. Kellogg's body was found in the house, and the police investigation has pointed to it being a suicide. I wanted to see what was left of the house. There's not much; he did quite a number on it.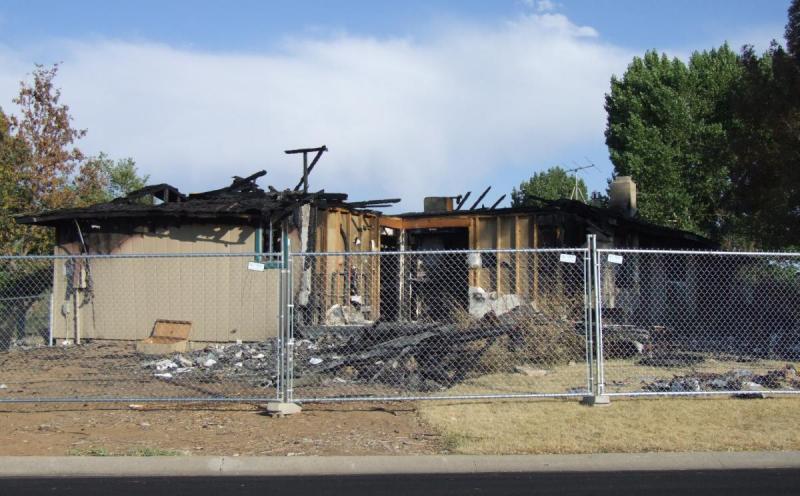 The side of the house.

A makeshift memorial in the front yard.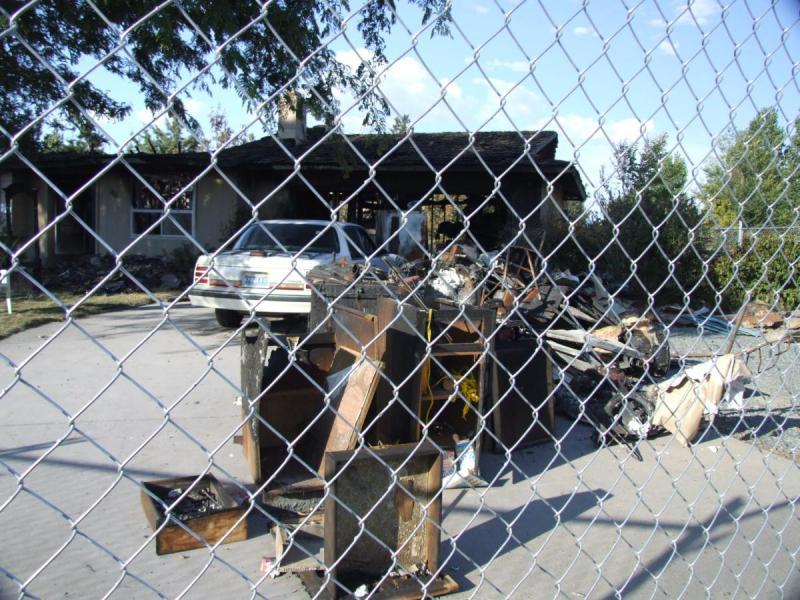 Debris strewn along the driveway.