The Gleason Building #3 is being demolished as we speak. This building sits behind the Gleason Elementary School on West Musser Street, part of the Carson City School District.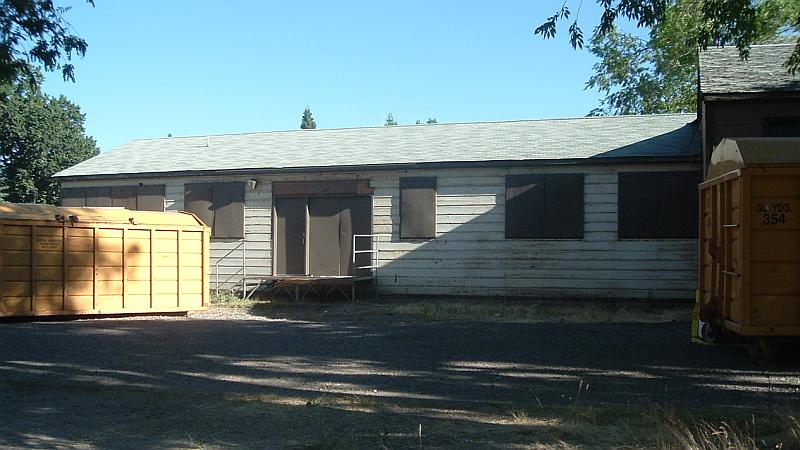 Building #3 as seen from Telegraph Street.
Martha F. Gleason Elementary School was one of three elementary schools built in Carson City in the 1950s, the other two being Fremont and Corbett Elementaries. All three have been retired as schools, and are now serving other duties for the school district. Gleason, for example, is now used by the Special Services department.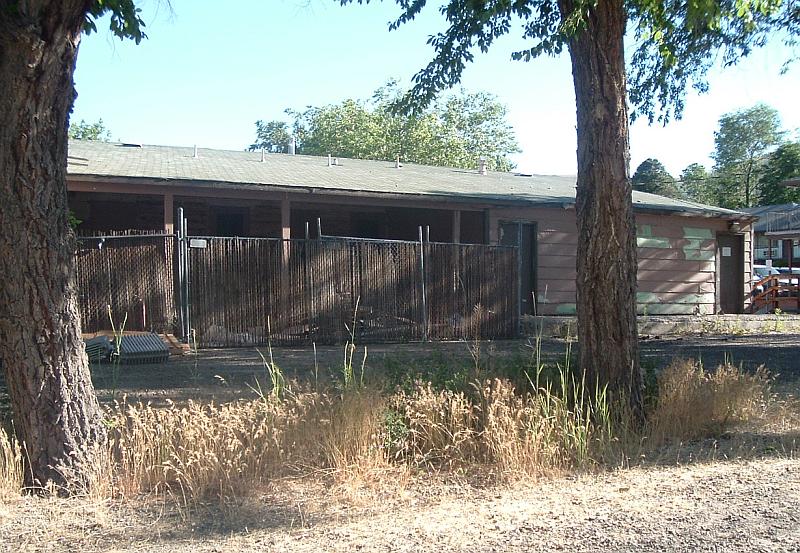 Building #3 as seen from Telegraph Street.
Anyway, Building #3 was used as the Gleason school cafeteria. And when I attended Bordewich Elementary in 1985, Bordewich didn't have its own cafeteria. So all the kids from Bordewich would have to walk the two blocks down the street to Gleason to have lunch. That never seemed like the safest arrangement to me, even at age 8, since we had to cross busy King Street every day. But before long Bordewich built its own cafeteria, and Gleason stopped housing students, and Building #3 was no longer needed.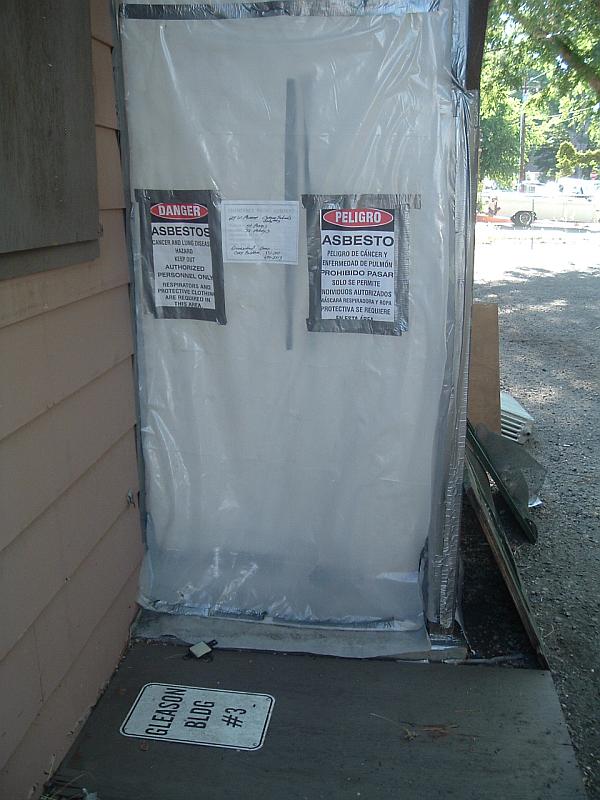 Another relic from the "Good Old Days", asbestos.
In recent years, Building #3 has been boarded up, but not abandoned. It was still used by the school district's Nutrition Department, with their special rainbow-emblazoned trucks pulling up to the loading dock all day. But apparently it's outlived even that use. A couple of weeks ago workmen started asbestos removal and began stripping off the siding. For a brief time it seemed possible that they were going to renovate the building, maybe fix it up and modernize it. But this morning it was glaringly obvious what they were doing.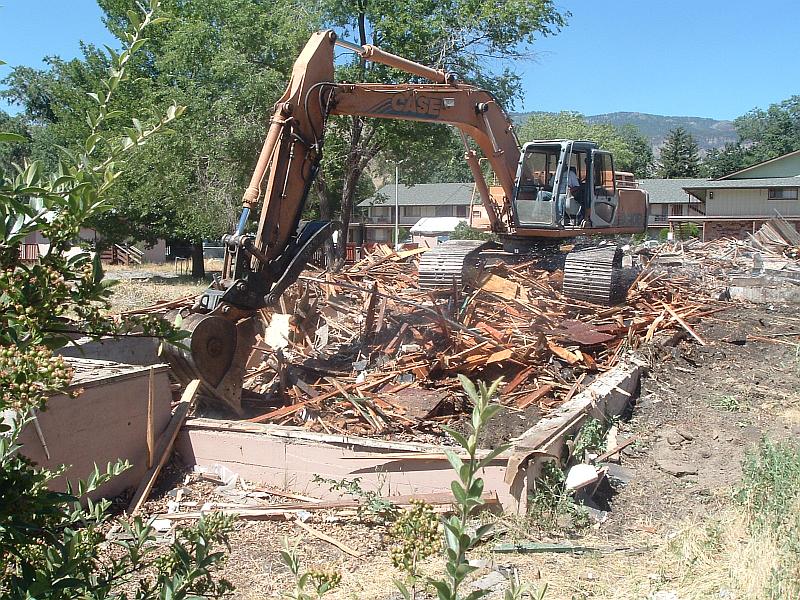 Blammo!
This morning Building #3 was little more than a pile of rubble. The demolition itself took a very short time. It was all finished by 10am when I saw it. But now they have a huge debris pile to remove, and that will probably take them the rest of today, if not tomorrow.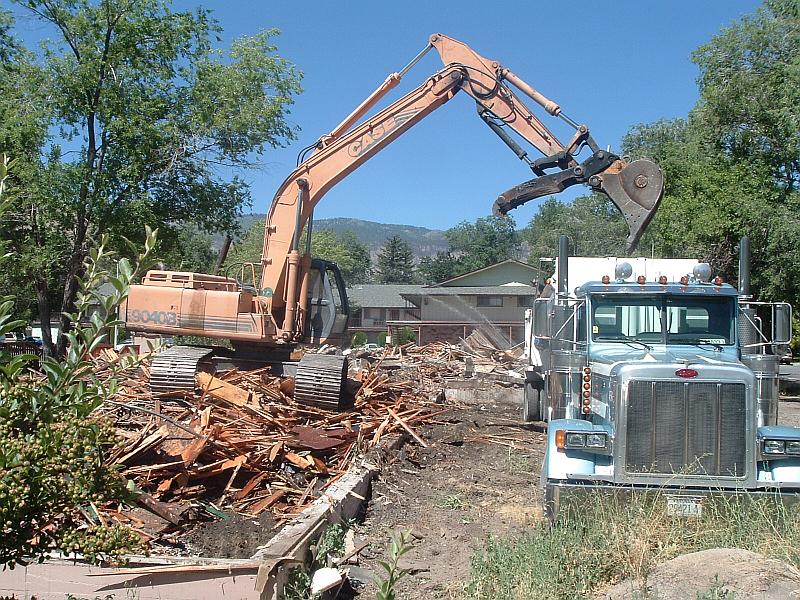 Loading up the dump truck.
I'll keep you up to date on what plans the school district has for this lot. Since Gleason isn't being used as an elementary school, I can't see them putting a lot of money into a new building here. It just might remain empty for a while. Stay tuned.