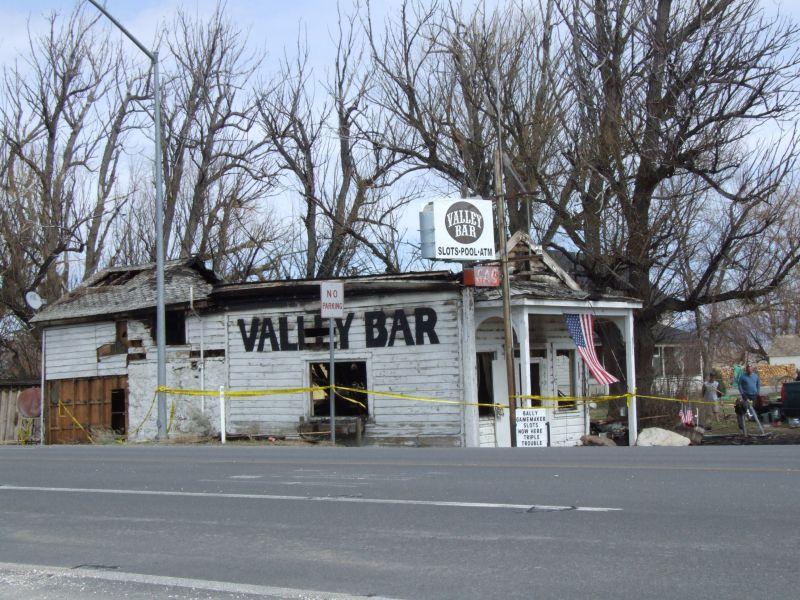 The Valley Bar, which was destroyed by fire about 16 months ago, has been forgotten by most of us. Sometimes we'll drive by the site in Centerville where it used to sit and get a twang of remembrance, but that's about it. The owners had vowed to rebuild back when the fire occurred, but in the months since the county has been tossing piles and piles of cow crap in their direction, refusing to let them rebuild because the land, which had held a commercial building for over 100 years, was not zoned for commercial use. So the Valley Bar rebuild has gotten so bogged down in red tape that it's become irrelevant to most of us.
Now the news comes from the Record Courier that construction could actually start to rebuild the bar as early as next month. So I guess the project is still alive, somehow, and all the red tape finally got cleared out.
Of course it's still just a bar, and I'll probably never set foot inside the place once it's rebuilt. But it still makes for an interesting story because of the fire. Burning down was probably the best thing that could have happened to the Valley Bar.