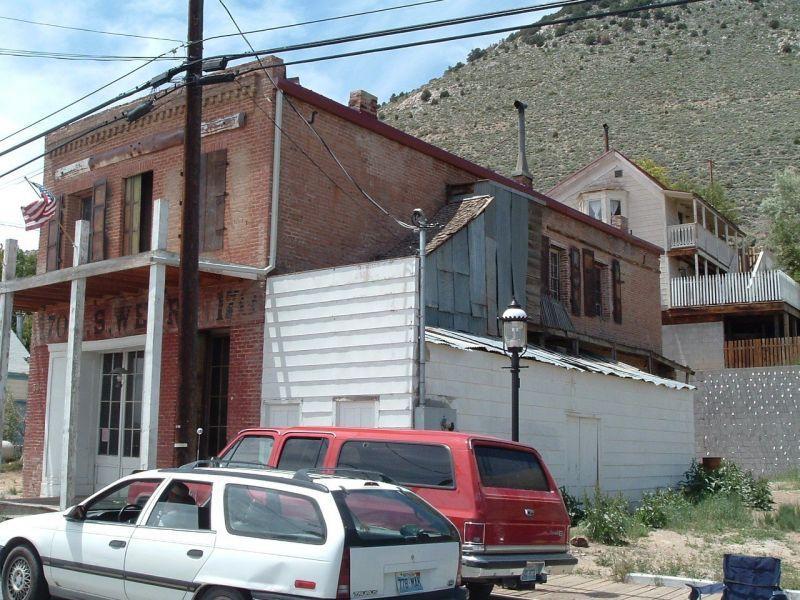 2004
This is the Werrin Building in Virginia City. It was originally built in the 1870s. Some sources say it was constructed in 1873, but the brick-and-rubble walls seem to suggest it was built after the Great Fire of 1875. But in any case, it was used as a general store, and the upstairs floor was a boarding house. It was abandoned in the early 20th century, and sat vacant for decades.

Inside the Werrin Building.
In early 2004 Brian and Ardi Shaw bought the building. The Shaws had run the Cafe Del Rio restaurant in Carson City for years, but a string of bad luck forced them to bounce between a total of three locations, and they finally threw in the towel and stopped trying to make it work. But when they found this building for sale, they saw an opporunity to bring their southwest cuisine to Virginia City. These pictures was taken in May 2004. soon after they bought the building but before they started renovations.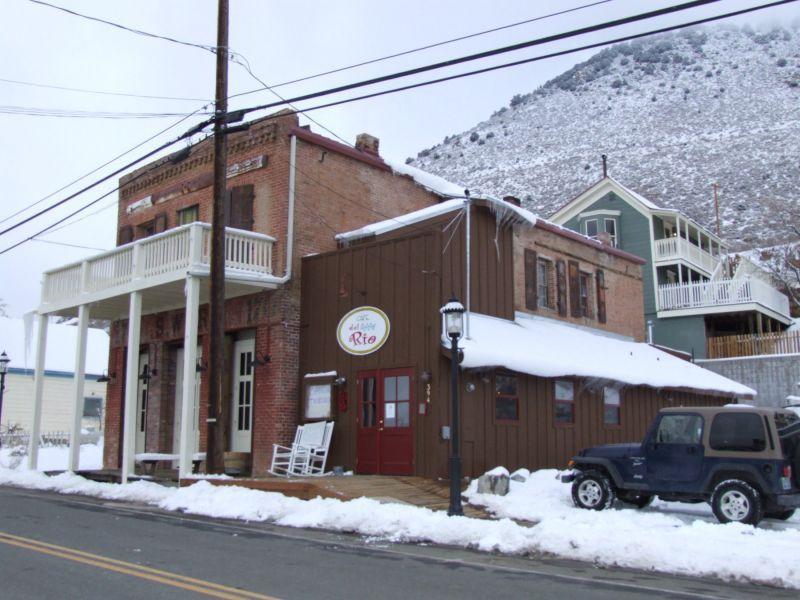 2006
In January 2006 the renovation was completed, and the Cafe Del Rio opened to hungry customers. The original building wasn't modified too much. The brick and rubble walls still stand, and the building's facade has only seen minor changes. Most notably, there's a little railing around the balcony that wasn't there before. But overall, the outside has kept its historic charm, as well as the "170 S. Werrin 170" ghost sign over the entrance.
Where they did a lot of work is on the north side. The old shed and stairs on the side were demolished, and a brand new addition was built that houses the reception desk, waiting area, and bathrooms. The corrugated steel from the old shed was kept and recycled as a decorative element over the new kitchen area.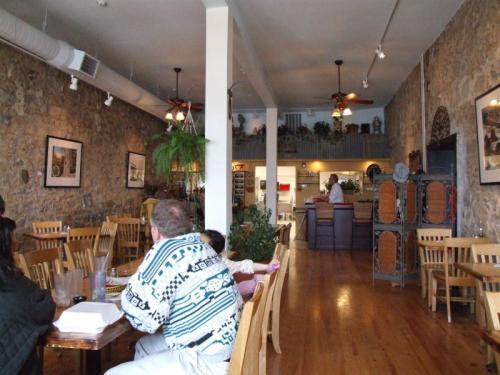 Inside the restaurant.
Inside is such a complete difference. Sure the original walls are still there, and so is the hardwood floor. But now it is no longer the cold, empty space it once was. This desolate old store has been transformed into a cozy southwest dining room, with a new ceiling (you used to be able to see through the cracks to the second floor), new furnishings, plants, inviting lighting, and local photos hung from the original rubble walls. The kitchen area is clean and efficient, and a small bar dominates the far end of the room. It's not the same place anymore; it even looks bigger.
The food is delicious, the atmosphere is comfortable, and Ardi herself is the hostess and head waitress. I have a feeling the Cafe Del Rio is going to stick around for good this time.